Some of the links on this post are affiliate links. This means if you click on the link and purchase the item, I will receive an affiliate commission at no extra cost to you. I only promote products I believe in and all opinions remain my own.
There is something extremely calming in the breaking of waves at a beach. I love hearing the rolling waves and watching them come in as they glisten in the sunlight.
That is why my kids and I head to the beach any chance we get! We most often end up in San Diego due to the driving distance from our home West of Phoenix.
The place around San Diego that has become our favorite is La Jolla. We love the small-town feel near the beach and the beaches are what we know to be the best in the area.
Tide Pools
Since my kids were tiny, exploring nature and the creatures we can find in their natural habitats has been one of their favorite past times. That's why when they discovered the magic of tide pools, they were hooked, and my guess is, for life.
Their first experience was at a local zoo where they were able to put their fingers in and gently touch the creatures in the man-made tide pools. That led me to investigate finding natural tide pools for them to explore when we were in San Diego, and that led to one of the most amazing discoveries for us, the La Jolla Tide Pools.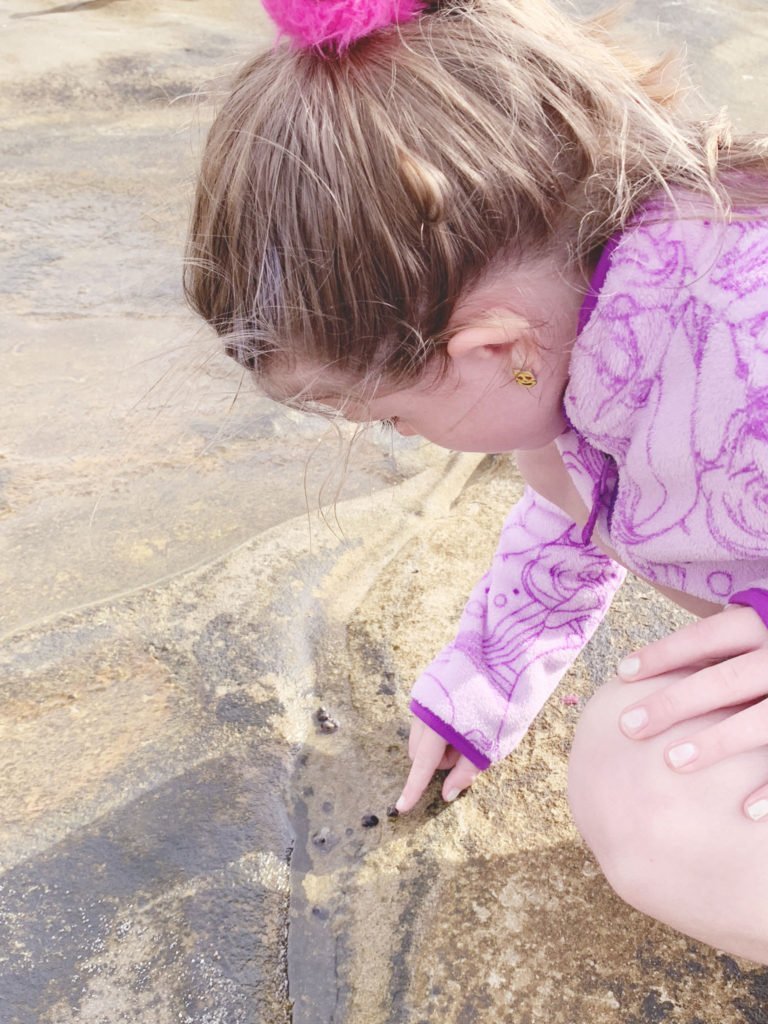 Tide pools are shallow pools of water that are found in rock and hard sand formations when the tide moves in and out on a beach. When it rolls out, it leaves the small plant and animal life in the small pools that are visible when the water is gone.
The La Jolla Tide Pools
The La Jolla Tide Pools are found along the coast in the community of La Jolla which is just north of San Diego, California. La Jolla is a quaint little area that has boutique hotels, great beach eateries, and shopping finished off by amazing beaches at the waterfront.
These Pools are formed of the most amazing rolling and curved, rock formations that leave hundreds, if not thousands of small pools to explore up and down the beach. The rocks are rough like hard sand, but they are not craggy and sharp like some can be. This makes them perfect for walking along and exploring. Without the pain or difficulty of sharp rock formations. They can be slippery with algae sometimes so move with caution to avoid getting hurt with a fall or harming the fragile ecosystem.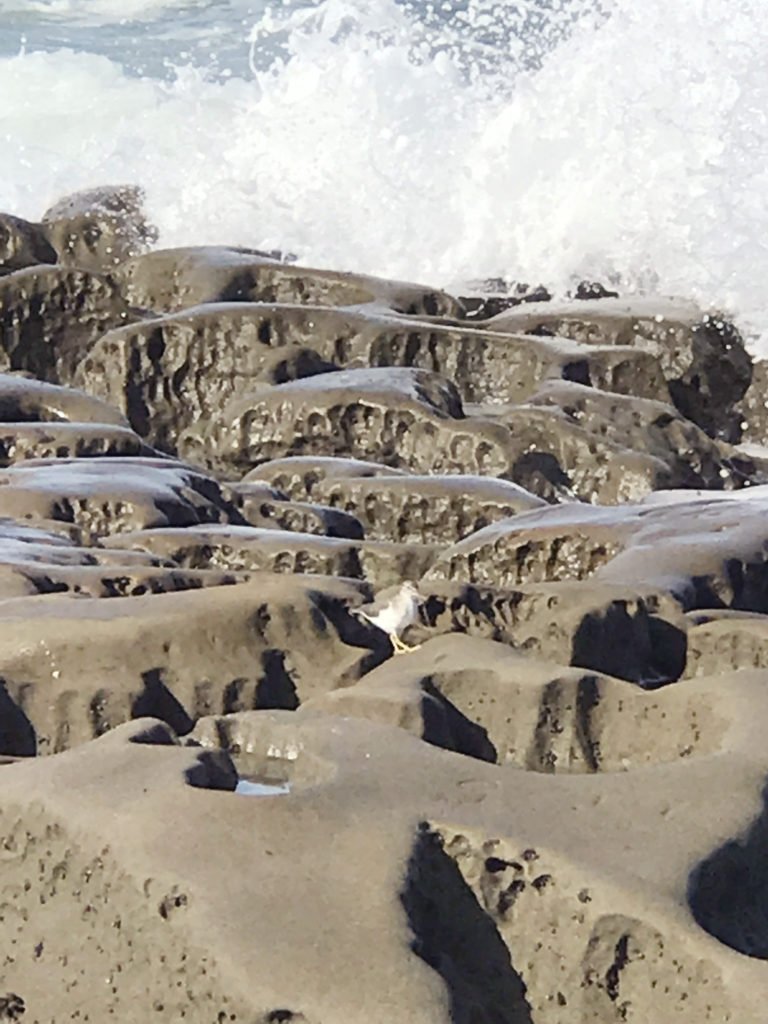 There is different life found in each small pool and they are different each time we visit the beach. Some of the sea life that can be found on this stretch of coastline includes lobsters, sea anemones, barnacles and mussels, brittle stars, sea stars, limpets, chitons, and crabs are often spotted here. My kids especially love the tiny crabs that they can find scurrying sideways inside and out of the little pools.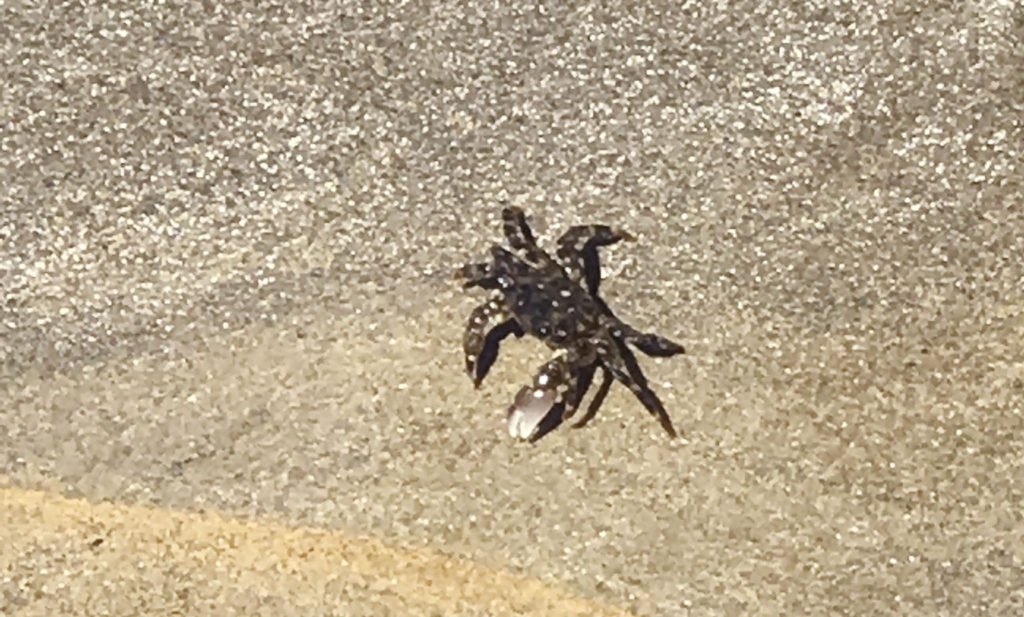 The best time to visit the La Jolla Tide Pools is December through March due to the tides. But we have enjoyed them in October when we visit most. Before you go, be sure to check the tide charts to make sure you'll be there during a low or minus tide to optimize viewing.
Ocean Etiquette for Visiting the Tide Pools
As taught by National Marine Sanctuaries.
Learn before you go
Read about the wildlife, viewing sites and local regulations to get the most from your wildlife viewing experience. Research on the internet, buy regional viewing guidebooks, talk with residents and hire local guides to increase your chances of seeing marine life.
Hands-off
Use cameras with zoom lenses to get a closer look. Marine creatures may be very sensitive to human disturbance. Never touch, handle or disturb marine wildlife. Touching wildlife, or attempting to do so, can injure the animal, put you at risk and may also be illegal for certain species. The slimy coating on fish and many marine invertebrates protects the animal from infection and is easily rubbed off with a hand, glove or foot. Remember, wild animals may bite, sting, or hurt in other ways if startled or threatened.
Do not feed or attract marine wildlife
Feeding or attempting to attract wildlife with food, decoys, sound or light, disrupts normal feeding cycles, may cause sickness or death from unnatural or contaminated food items, and habituates animals to people.
Stay away from wildlife that appears abandoned or sick
Some marine animals, such as seals, leave the water or are exposed at low tide as part of their natural life cycle — there may be nothing wrong with them. Young animals that appear to be orphaned may be under the watchful eye of a nearby parent. An animal that is sick or injured is already vulnerable and may be more likely to bite. If you think an animal is in trouble, contact the local authorities for advice.
Wildlife and pets don't mix
Wild animals can injure and spread diseases to pets, and in turn, pets can harm and disturb wildlife. For example, wild animals recognize dogs as predators and quickly flee when they see or smell dogs. If you are traveling with a pet, always keep them on a leash and away from areas frequented by marine wildlife.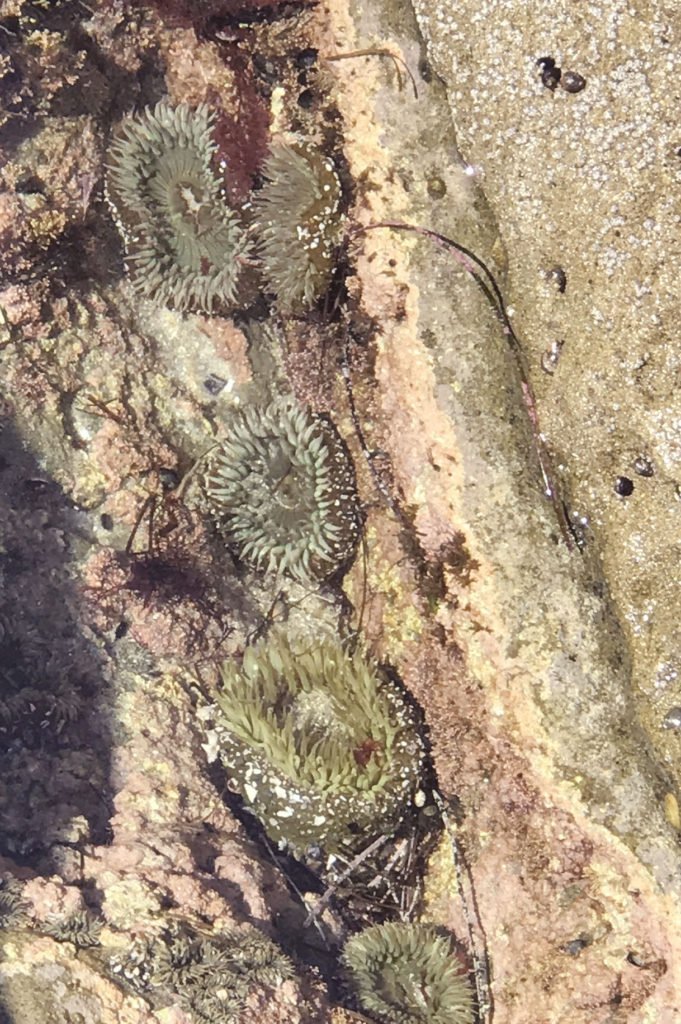 Lend a hand with the trash removal
Human garbage is one of the greatest threats to marine life. Carry a trash bag with you and pick up litter found along the shore and in the water. Plastic bags, floating debris and monofilament line pose the greatest risk to wildlife.
Help others to become responsible wildlife watchers and tour operators
Speak up if you notice other viewers or tour operators behaving in a way that disturbs the wildlife or other viewers or impacts sensitive habitats. Be friendly, respectful and discrete when approaching others. Violations of the law should be reported to local authorities.
What to know before you go
You may want to wear closed-toed shoes with a good grip to avoid slipping.
Bring a camera for great photo opportunities.
Bring a lightweight jacket for cool winds.
Best viewing times are early morning in the summer and late afternoon in the fall and winter, for the best visibility.
Be sure to check out some of our other traveling adventures to get ideas for your own.
Have you found tide pools or other amazing places that your family loves? Please share in the comments below.