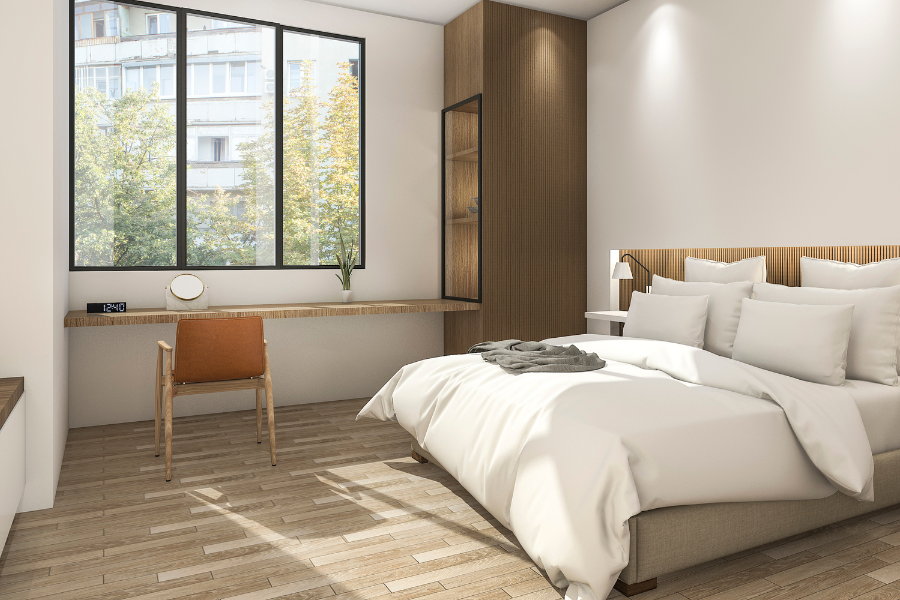 There is one thing that I bet most of us can agree on, Free stuff is great! It is even better when it is so valuable that you would generally pay a premium. That is why I love free hotel nights and strive to get as many as I can each year.
The more free hotel rooms I get, our quality of life improves. The reason for that is I believe that travel soothes the soul. I can stretch my travel dollars and travel more when I add free nights to our stay or find discounts for the fun things we do at a destination.
I am a single mom, and getting away from the house where I don't see the undone projects and cleaning needed is what I need from time to time! Free hotel stays enable me to do that.
This year has been one of my best yet for enjoying free nights. I used 12 FREE hotel nights in the last five months! I was amazed, even myself.
I want to share just how I did it, so hopefully, you can find ways to get more free nights for you and your family in the coming years.
Here are my top strategies for earning free hotel stays:
Get a credit card that rewards you with free hotel rooms
Now, don't get me wrong. I don't encourage credit card usage unless you use them correctly and win the credit game.
Remember to use the card regularly when trying to get rewards points from your credit card usage, but pay it off IN FULL Every. Single. Month. If you can't do that, don't use the card. It will end up being a reward for the credit card company instead of for you if you carry a balance.
Only get a new credit card if you do not intend to make a large purchase on credit, like a home or car, in the next six months.
My favorite is the Marriott Bonvoy because my kids and I love the Marriott hotels, especially the ones that are mid-range in price and offer complimentary breakfast for your stay. That saves money on the trip and makes it convenient when you don't have to hustle out of the hotel to find nearby breakfast because, hello, hungry kids!
These are the hotels I can get my best usage of points at. If you are interested in this card and use this link to sign up, you will get a bonus of 1 or 3 nights free instantly, depending on the card you choose! Great way to start adding up YOUR free nights.
Watch for hotel brand incentives that give you extra points for free hotel rooms
I check for special incentives my hotel brand offers to ensure I get the points I can.
For example, sometimes they will send out a special offer where for the next 30 days, restaurant purchases are 3X points when they are only regularly 2X.
If they require an opt-in, I opt into every incentive opportunity offered so that I can get the incentive if I do the action. Even if I don't think I will use it, I opt in just in case something changes, and I do use it.
Another one that Marriott does often is bonus points for paid stays at certain hotel chains, like +2,000 for each Courtyard stay or +1,000 for the first stay and +2,000 for any additional stays during a specific period.
I may or may not take advantage of these types of offers because they require paid stays, and hey, that is what I am trying to avoid, after all!
The incentive that is worth the most to me is when Marriott does their annual extra nights' free promos. It is often around summer; for five or more nights, get one free.
The fantastic thing is that when I travel and use points during this deal, they allow me to purchase the initial nights with points! Then I get an extra one free for my points! I have done this several times, extending our free vacations.
Choose the best stays to make your points stretch
When I look for a stay, I check all around my chosen destination to get the most nights for my saved points.
For example, when we went to Universal Studios Hollywood, the Sheraton next door was high points per night. We could have gotten two nights there, but when going about a 30-minute drive away, we could get five nights for the same amount of points!
Going further out was better for our vacation too. We were closer to Malibu beaches to maximize our time and many fun spots.
When trying to find the most for my points, I will often compare vacation options over several cities, like California, Colorado, or Utah. I check to see the best location where we can get the most free nights, which is the deciding factor of where we go.
Move points over from other cards for free hotel rooms
I have a few cards, and even though I don't use them all the time, sometimes I use them to get extra point incentives or for specific purchases.
Then I transfer the amount over to my Marriott account because it is where I try to accrue the most points.
Sometimes there are incentives for a more significant percentage of transfer points between companies/cards.
I was collecting on my Chase Sapphire Card but only had about 6000 points, which was not worth much. There was an incentive to transfer to Marriott for 25% more issues, which was when I moved them over. It added a bit to my bucket and helped me get a more extended vacation next time.
My breakdown of free hotel room nights
May
Trip to Malibu and Universal Studios 6 nights free
4 paid for with Marriott Bonvoy points
+1 Free night incentive
1 Night for the annual free night award
July
Tucson Arizona
3 paid with points transferred from flight points on my American Airlines Credit Card
September
San Diego California
3 paid for with Marriott Bonvoy Points
2022 was a strong year for me, a personal best in gaining free nights. I usually get 5-7 nights free depending on when and where we go.
Remember
I do all this on a modest income and a meager budget. I do not make a six-figure income and spend lots and lots. This is just what I can accrue by following the tips above. I think anyone can do well with strategic travel planning and getting what they can for free.
Start small, do what you can, and build from there.
Just be sure you never spend more than you would to get the rewards and never put anything on the credit card that you cannot pay off IN FULL by the due date. If you are paying interest on these credit cards, you are not getting any free nights; you are paying for them in interest charges.
If you want to get started with Marriott Bonvoy, click here
Then, let me know what free stays you get for incredibly cheap vacations. I love to learn and share all the tips! You can share here or join my Facebook Group to let all the members know.