Sometimes the social injustices of our world are hidden. It is easy to ignore and forget these injustices are happening all the time when they are not affecting our day to day lives. It is so easy to live "out of sight out of mind". It is not that way for those of us who deal with these tragedies day in and day out.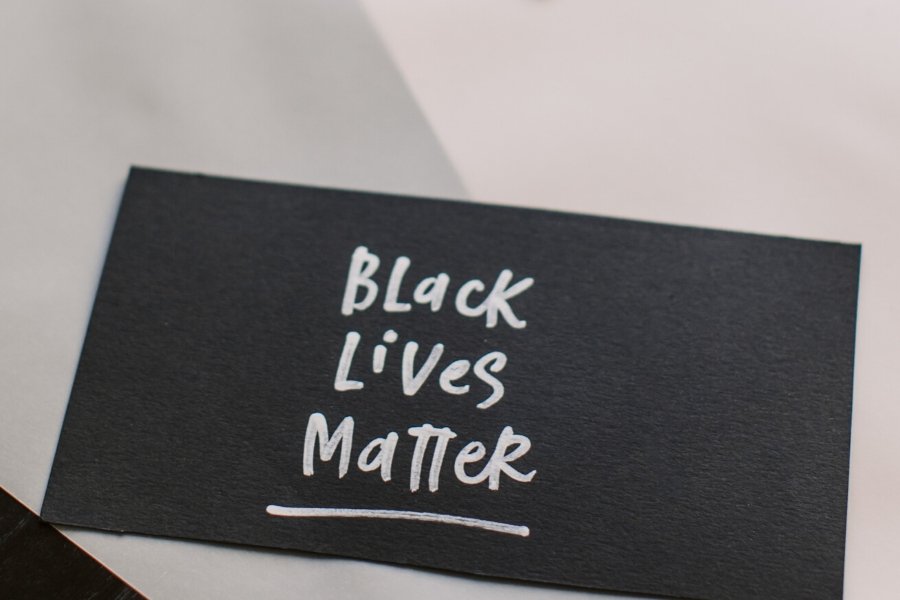 Then a horrible incident happens, something hits the news, and it brings one of the injustices to the surface for everyone to see and have the opportunity to face.
It can be overwhelming. It can be confusing. It can be devastating.
What do we do? How should we react?
We all react in different ways. Some of us share our thoughts and stories on social media to raise awareness. Some of us wait for it to pass and don't act. Some of us protest peacefully so that our voice will be heard. Some of us take advantage of the situation. Some of us choose to put our money where our heart is.
We choose to make an impact with our money. We can use it to change the world.
Purchase From Companies that are Making an Impact or Have Philosophies that Align with Yours
Boycott Companies Endangering Your Cause
The easiest way to learn what companies are supporting or endangering your cause is to watch the news to hear about boycotts that are happening and join in to support them.
For example, you may have heard about some of these situations:
Target was opening its public bathrooms to whoever identified as the gender on the sign.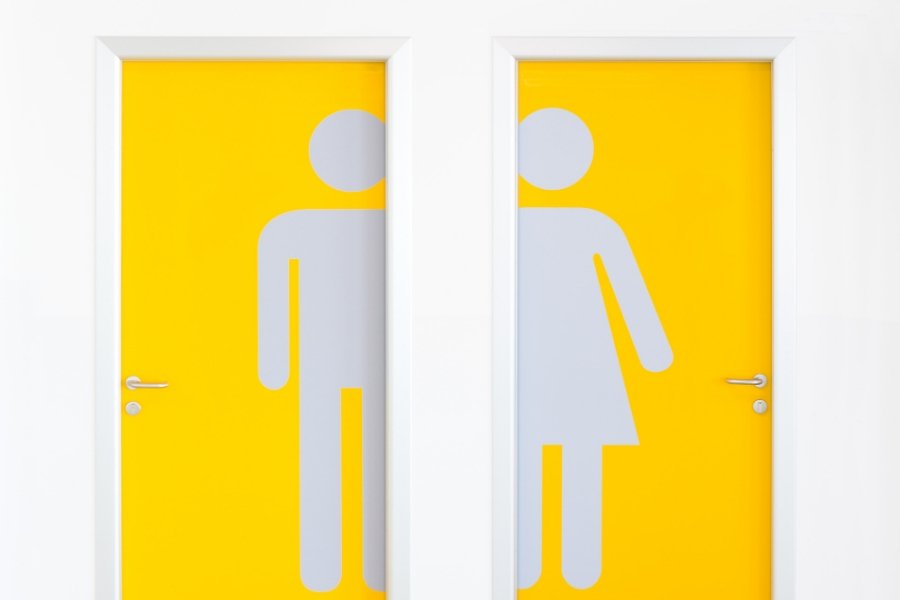 Some parents chose to boycott them because they didn't like the idea they chose to show Target their disapproval by taking their money elsewhere.
Spend at Companies that Support Your Cause
On the other hand, the people that supported Target's policy may have chosen to shop there even more than they normally would have, to support Target with their money.
Another time Target was in the news for a stand on a policy was when they decided to ban Salvation Army Bell Ringers at Christmas.
Salvation Army has for many many years posted people outside of shopping areas around the holidays with bells. They ring to remind you to donate your change as you come in and out of the store to their charity.
Many people were upset by this stand and chose to show Target their dismay by not spending money there that holiday season.
Check Google and Company Websites to Find Out What they Support
You can also find out about the causes a company supports by checking out their website.
Macy's explains how they give back and to what causes in great detail right on their website.
Another way is a simple Google search like "what causes does [insert company of interest] support" and see what you come up with.
Follow Leaders and Organizations that Lead Your Cause
Following organizations and leaders that work to change the problems you see, on social media would be another great resource.
They will generally alert their audience to companies that are harming their cause or promoting it so you can support or boycott with them.
Support organizations that move your agenda forward
Find a charity or non-profit that makes a difference for your issue. Whether they fight to change legislation or are more hands-on like giving clothing the homeless or feeding hungry children, find one that makes a difference you can be proud of.
Once you have found an organization that works to change the injustices that you care about, there are a number of ways you can support them with your money.
Make a donation. You can donate a cash donation to support their causes and pay for their expenses. Often these donations will be tax deductible if they are a non-profit. However, just know that you can only deduct things such as charitable giving if you have enough deductions to add up to more than the year's standard deduction.
Donate your time through volunteer work. We all know that time equals money. You can donate your time for an organization and make a difference as you do so.
Purchase the items they sell to support their cause. Some organizations further their mission by selling things. For example, there are non-profits that help women in third world countries by teaching them to build a business of their own, selling their handicrafts so they can be self-sufficient. Buying their handicrafts supports their endeavors.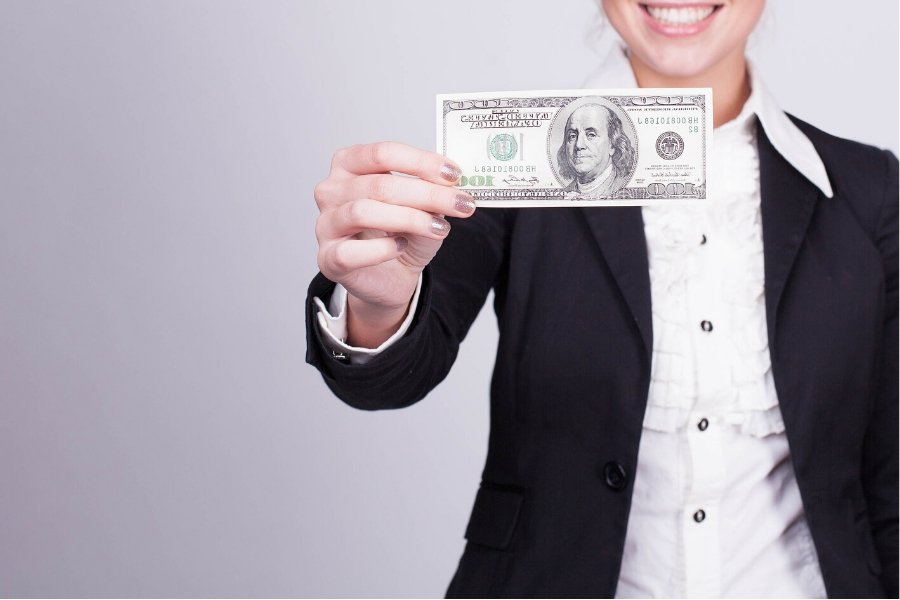 Be Sure You Only Support a Legitimate Charity
When looking for a charity or non-profit to donate your money to, be sure to do your due diligence and research to make sure your money is used in a way you can be proud of.
Not every dollar you donate will go directly to the work you want to see happen. For example, if you donate money to a women's shelter, some may go to pay the organizations' office staff, some to the therapists they employ, some to run the electricity, some to fundraising events, some to the house that the women actually live in, etc.
Look into how much of your dollar will go to the programs that the charity sponsors. Good organizations will spend over 80% of the money donated on their programs while bad organizations will donate as little as 4%!
There are watchdog groups that will report these statistics to you.
A few to check are the BBB Wise Giving Alliance, Charity Navigator, and Charity Watch. They will rate many aspects of the charity so when you donate your money you know it is going to a good cause.
Check if Your Employer Matches Donations or Volunteer Hours
Some companies take donations to charities making an impact seriously, so seriously that they will match the dollar amount or even volunteer donations their employees make!
How awesome that your donation could be twice as large, or twice the impact if your employer is one of these!
Some companies will match donations you give dollar for dollar up to a certain amount. Some will give a monetary grant for volunteer hours you complete with your charity of choice. For example, Google will match up to $12,000 in donations per employee per year and Starbucks will offer a monetary grant to charities where their employees donated at least 25 volunteer hours.
You can check with your company's HR department to find out if they offer charity matching as one of your benefits.
Double the Donation lists 52 of the top companies for matching donations.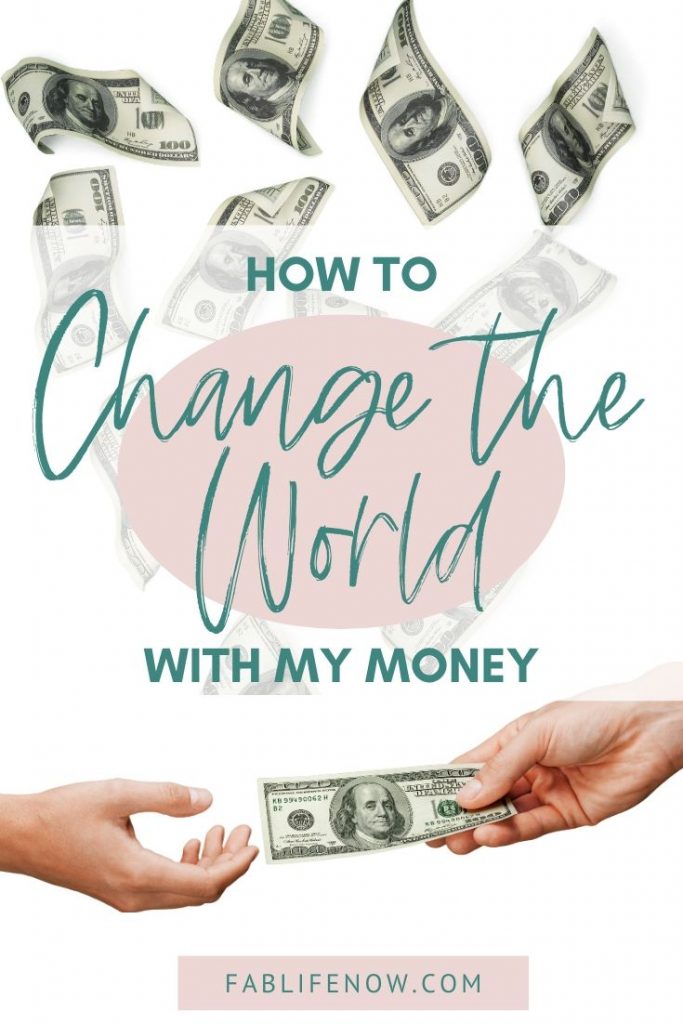 Donate Credit Card Rewards
Donating the rewards, you have accrued on your credit cards is another spectacular way to give to charity. Many credit card companies will allow you to do this, but the process and restrictions for each will vary by company.
Bankrate explains the details for both American Express and Hilton Cards and a few other options. 
This could be a great way to gift some of the travel rewards that have gone unused due to the pandemic. Especially if you are apprehensive to travel in the near future.
Just be aware of any fees involved in a transaction like this. Read carefully details of what your card requires.
Cut Spending to Have More Money to Change the World
If you don't have much to donate, cut costs to free up more money to help.
Spend some time going through your own spending and see where you can cut back to free up some money to help.
If you are feeling concerned for the families that have lost income during COVID and you want to help some, go through your spending on utilities and household expenses and see if you can reduce your costs.
Check if you can save money on groceries, entertainment, or clothing in your household to free up some money to donate.
Even if you can free up $10 – $20 a month, you can donate to a charity and begin to make a difference a little bit at a time.
Above all, put your money where your heart is. Support the causes that give you joy and fight against the causes that anger you with your hard-earned dollar.