Quotes are perfect for inspiration. Print them out, write them down, or use them as a screen saver. Whenever you see them, use them as a reminder to move in the direction you have set for yourself.
The following ten quotes will inspire you to keep on track with paying off debt.
You don't have to see the whole staircase, just take the first step.

Martin Luther King, Jr.
Homelife ceases to be free and beautiful as soon as it is founded on borrowing and debt.

Henrik Ibsen
Before borrowing money from a friend, decide which you need most.

American Proverb
Other Quotes You Might Like
10 Quotes to Inspire You to Save More Money
Annual income twenty pounds, annual expenditure nineteen six, result happiness. Annual income twenty pounds, annual expenditure twenty-pound ought and six, result misery.

Charles Dickens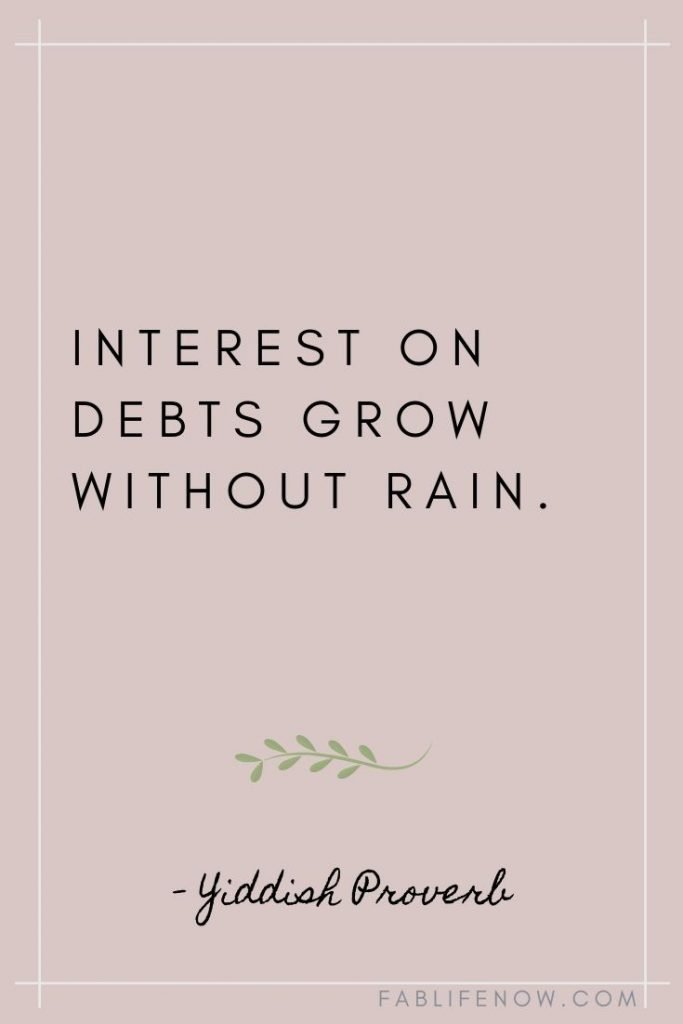 Interest on debts grow without rain.

Yiddish Proverb
Interest works night and day, in fair weather and in foul. It gnaws at a man's substance with invisible teeth.

Henry Ward Beecher
If you think nobody cares if you're alive, try missing a couple of car payments.

Earl Wilson
He looks the whole world in the face for he owes not any man.

Henry Wadsworth Longfellow
This would be a much better world if more married couples were as deeply in love as they are in debt.

Earl Wilson
Good debt is a powerful tool, but bad debt can kill you.

Robert Kiyosaki