Some of the links on this post are affiliate links. This means if you click on the link and purchase the item, I will receive an affiliate commission at no extra cost to you. I only promote products I believe in and all opinions remain my own.
Financial Freedom.
What does that mean to you?
To me it means having enough to live comfortably, to enjoy things like travel and nice clothes, going to the spa occasionally, and retiring without the stress of how I will pay my bills.
Here are 11 great financial freedom quotes to inspire you on your journey.
Don't forget to pin and share your favorites!
I always knew I was going to be rich. I don't think I ever doubted it for a minute.

Warren Buffett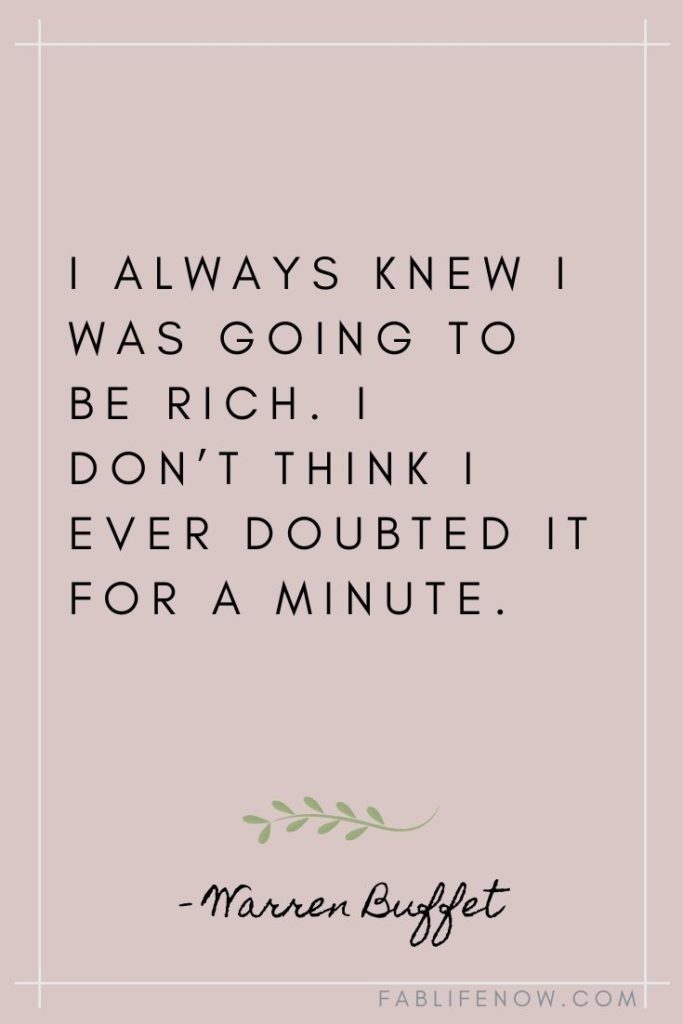 Mindset is just as important as how you handle your money for financial freedom. A scarcity mindset produces scarcity and an abundance mindset produces abundance.
If you are not there yet, work on your mindset before or while you seek to build your wealth.
It's good to have money and the things that money can buy, but it's good, too, to check up once in a while and make sure that you haven't lost the things that money can't buy.

George Lorimer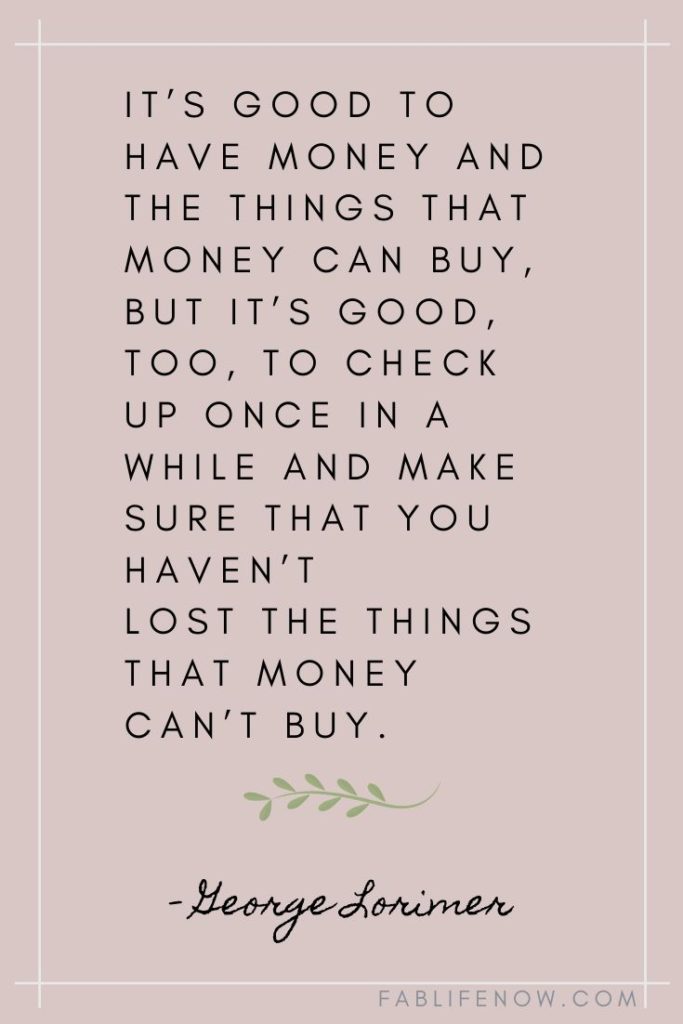 Money will help you gain freedom, but don't make it your focus. Make the things you gain with freedom your focus and you are more likely to gain that freedom and to keep it.
Wealth consists not in having great possessions, but in having few wants.

Epictetus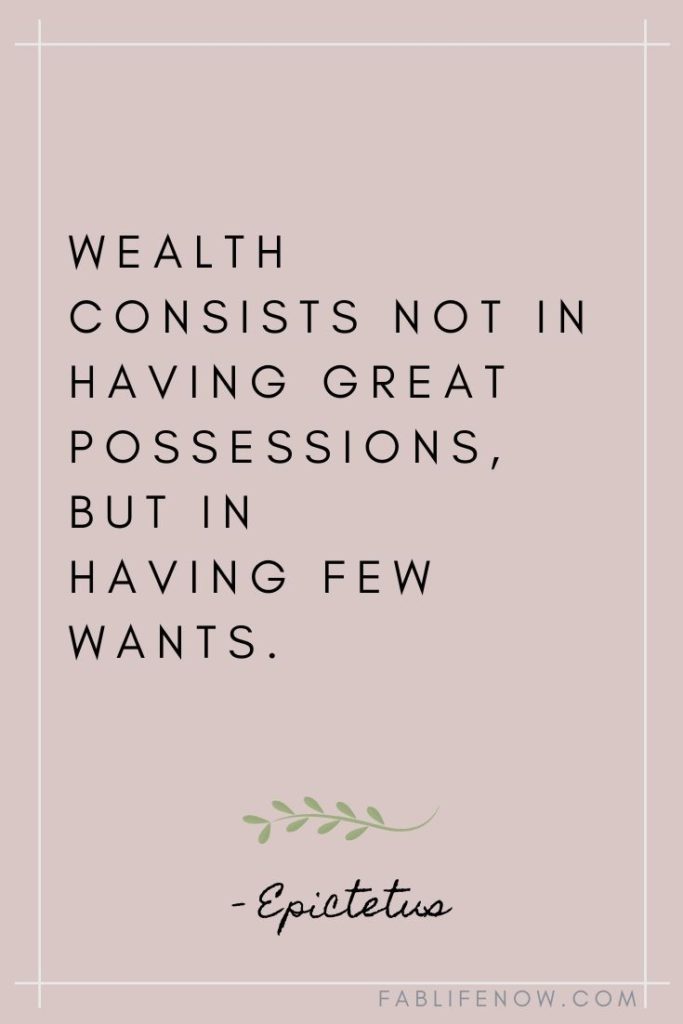 The less immediate wants you have, the less money you will spend and that will lead you to more financial freedom. The freedom will come when you are able to start saying "no".
There is a gigantic difference between earning a great deal of money and being rich.

Marlene Dietrich
An important part of financial freedom is understanding the times and the people in life that make you rich. When you have that understanding, the money is secondary, and you can seek it in a new way.
It's not how much money you make, but how much money you keep, how hard it works for you, and how many generations you keep it for.

Robert Kiyosaki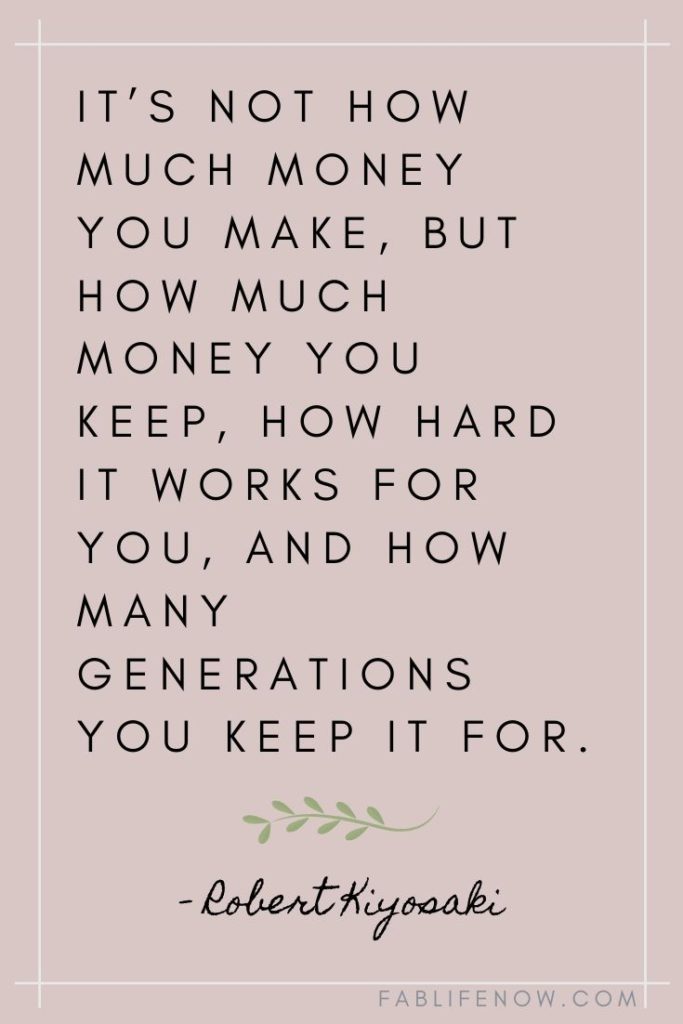 I like this one a lot. It is not about how much money you make. So many people have a misconception. They think if they made more they could save or stay out of debt, but that is just not true. It is more about saving some of what you make and learning to make it work for you.
Other helpful reads:
Reduce Expenses in 8 Key Areas to Build Your Savings
Raise Your Credit Score: Top 3 Ways
Complete an Important Annual Financial Check-Up
Anyone can build wealth, even starting from a small amount.
Money is a terrible master but an excellent servant.

P.T. Barnum
Money will control you if you allow it to. I would rather make it work for me, not the other way around.
How about you?
What we really want to do is what we are really meant to do. When we do what we are meant to do, money comes to us, doors open for us, we feel useful, and the work we do feels like play to us.

Julia Cameron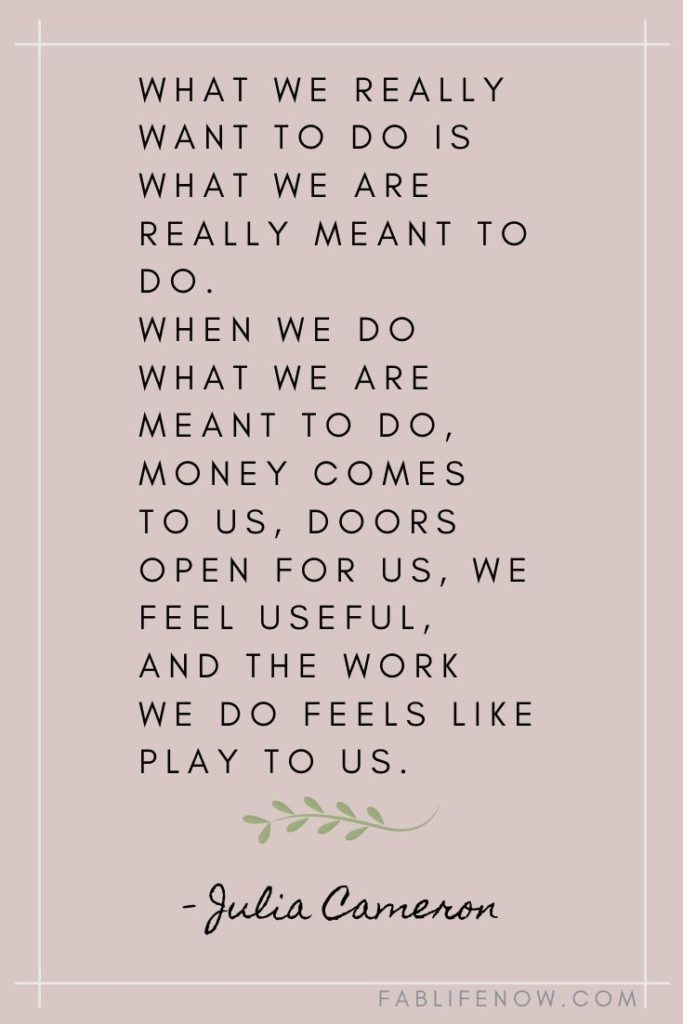 One of the keys to financial freedom is finding a way to do what you love. Even if you have to start with it on the side until you have a way to monetize it.
The ones who are truly free, find a way to do just that, monetize what they love and make it their main source of income.
You can only become truly accomplished at something you love. Don't make money your goal. Instead, pursue the things you love doing, and then do them so well that people can't take their eyes off you.

Maya Angelou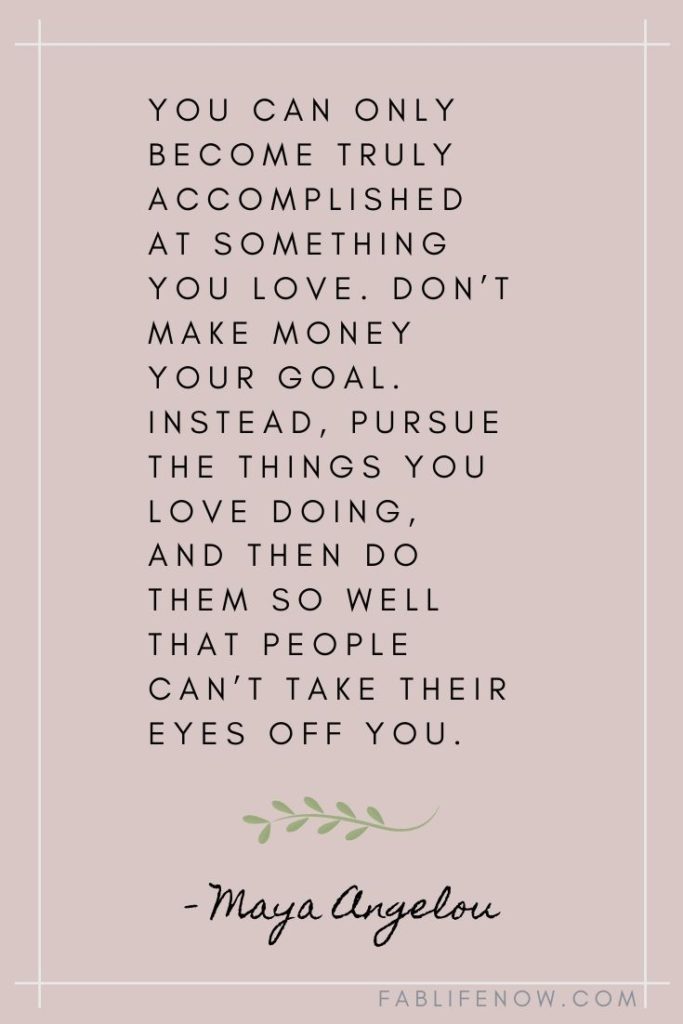 Another reminder of the above. Do what you love, and you will find freedom in life and money.
Money never made a man happy yet, nor will it. The more a man has, the more he wants. Instead of filling a vacuum, it makes one.

Benjamin Franklin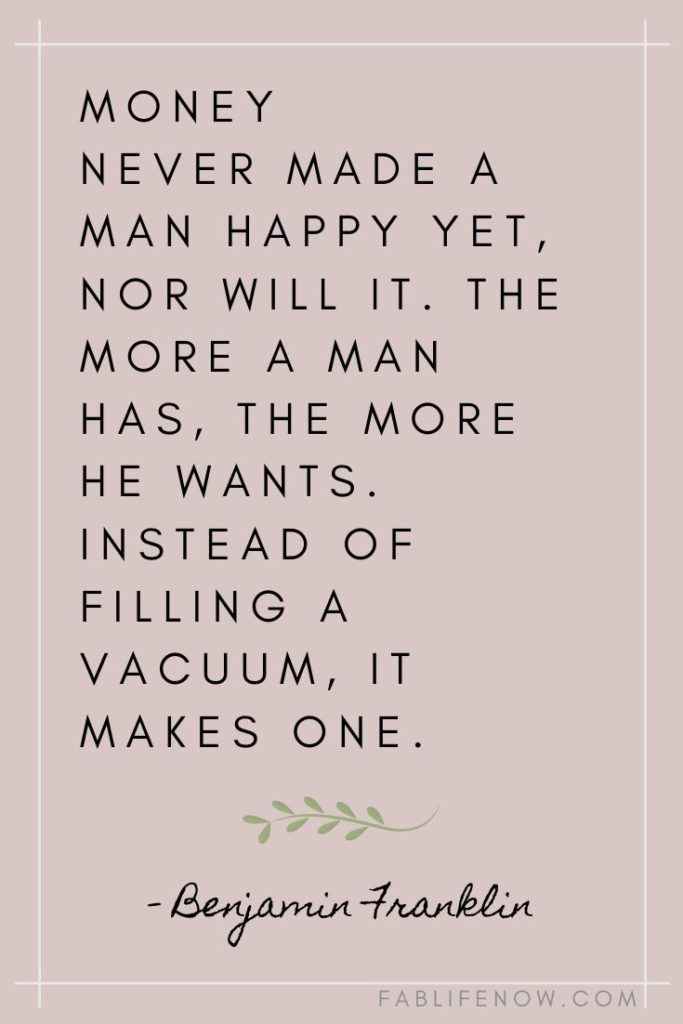 I think this is one of the reasons why so many Lotto winners end up broke. All that money doesn't make them happy or stable. They simply spend it all away because none of it solves the desires they have.
Fixing that would mean changing the mindset about money first. Learn your goals and whys around money first. What does financial freedom look like? When will you have it? When you have the wealth, how will you handle it?
Solidify these answers before seeking your wealth.
Happiness is not in the mere possession of money; it lies in the joy of achievement, in the thrill of creative effort.

Franklin D. Roosevelt
Financial freedom has an element of allowing you to make enough to continue to create, achieve, and build what you want to do.
If money is your hope for independence you will never have it. The only real security that a man will have in this world is a reserve of knowledge, experience, and ability.

Henry Ford
Seek to build your knowledge, experience, and ability because that will bring the independence needed to both build your wealth and maintain it.
Don't forget to pin and share your favorites quotes above!