Quotes are great to inspire or remind us. They get us thinking a little more deeply about a topic or push us to see from a different perspective. They can challenge and get us going.
Here are my top 10 quotes about investing including a printable for each to inspire and encourage you on your investing journey.
10 How many millionaires do you know who have become wealthy by investing in savings accounts? I rest my case.

Robert G. Allen
Especially in today's market. Many of the big-name banks are only offering 0.1% interest in your savings account. You sure won't get rich by keeping all your money here.
Establish an emergency fund but limit it and begin to invest money that is for long term savings to see your money grow.
9 In investing, what is comfortable is rarely profitable.

Robert Arnott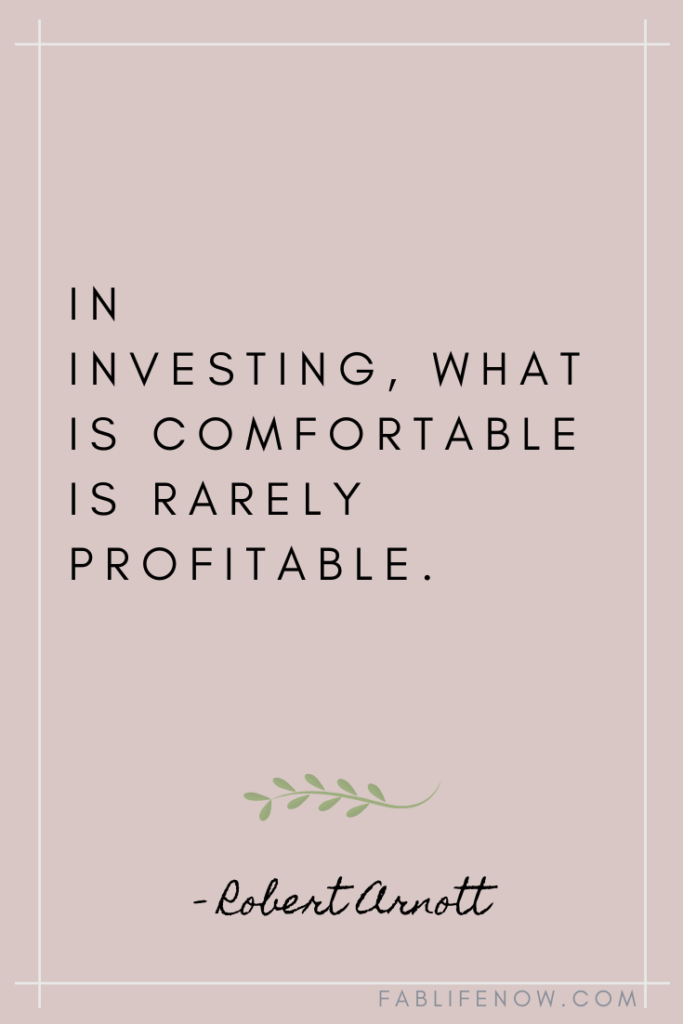 Comfortable could be looked at in several ways. Comfortable in leaving your money under your mattress, in a savings account, or taking much less risk than your age or time horizon allows.
All these comforts will kill your profits in investing.
Be sure to read:
You Want to Invest but are You Ready?
Complete an Important Annual Financial Check-Up
8 "In many ways, the stock market is like the weather in that if you don't like the current conditions all you have to do is wait a while."

Lou Simpson
Looking at the stock market over time, there are obvious cycles and trends that become noticeable.
If you wait, things with either go up or down, whichever you are wanting to see.
7 Invest for the long-term.

Lou Simpson
So simple, yet right on the money.
6 Investing should be more like watching paint dry or watching grass grow. If you want excitement, take $800 and go to Las Vegas.

Paul Samuelson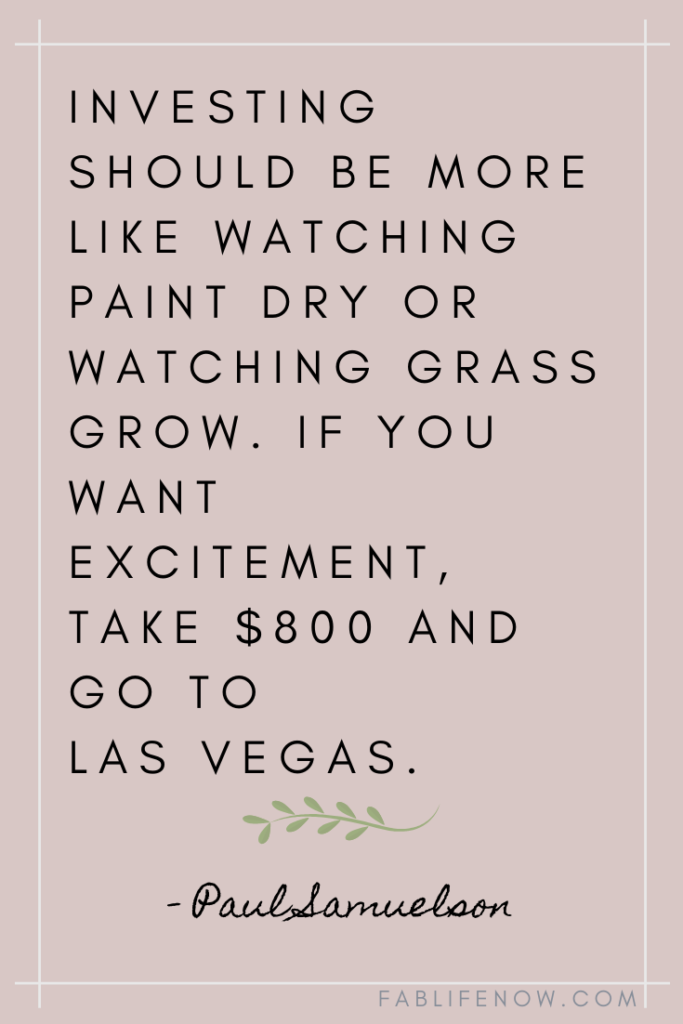 Investing in a long-term plan, 5 years or more at a minimum and till over age 60 at best.
5 I will tell you the secret to getting rich on Wall Street. You try to be greedy when others are fearful. And you try to be fearful when others are greedy.

Warren Buffett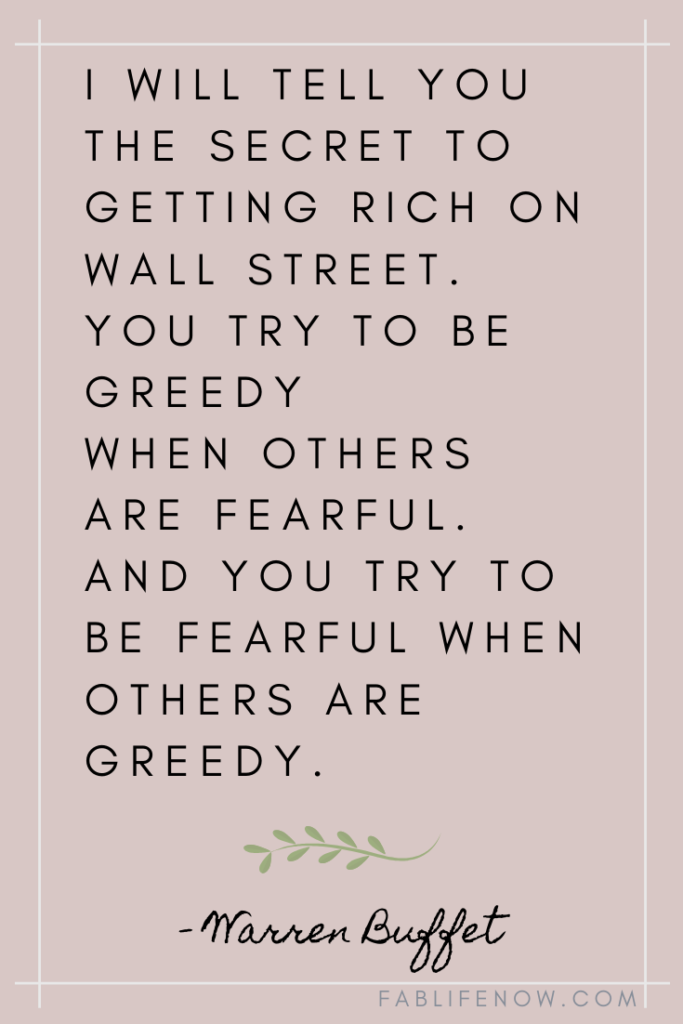 Don't follow the crowd just to follow the crowd. Do your research, understand what you are choosing, and move accordingly not because everyone else is doing it.
4 An investment in knowledge pays the best interest.

Benjamin Franklin
Taking the time for research and waiting until you understand will be worth it. Jumping on something you don't understand or just because it sounds good, will more often than not end in loss.
3 Buy not on optimism, but on arithmetic.

Benjamin Graham
Optimism or just buying because something sounds good, like getting a few Disney stocks because Disney+ is coming out, is not wise investing.
Taking the time to figure out the math and tangible numbers that show something is a good investment, now that is what makes something a wise investment.
2 Compound interest is the eighth wonder of the world. He who understands it, earns it. He who doesn't, pays it.

Albert Einstein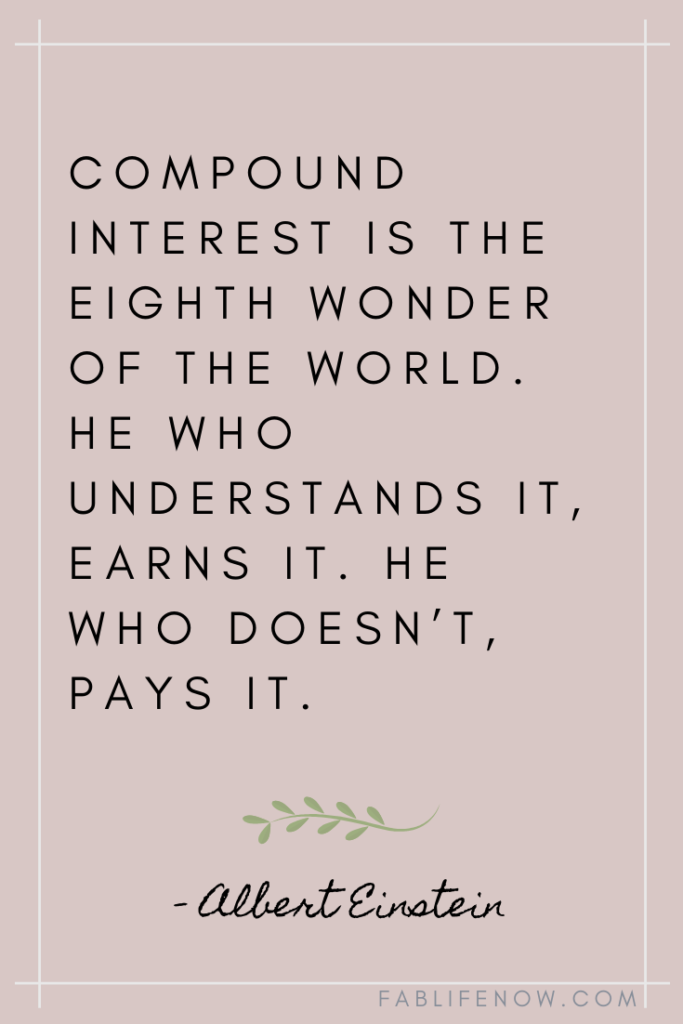 Compound interest is a wonder. Your money can grow exponentially if given enough time. Be sure to invest early and often to experience this in your own bank account.
1 "Rule number one: Don't lose money. Rule number two: Don't forget rule number one."

Warren Buffett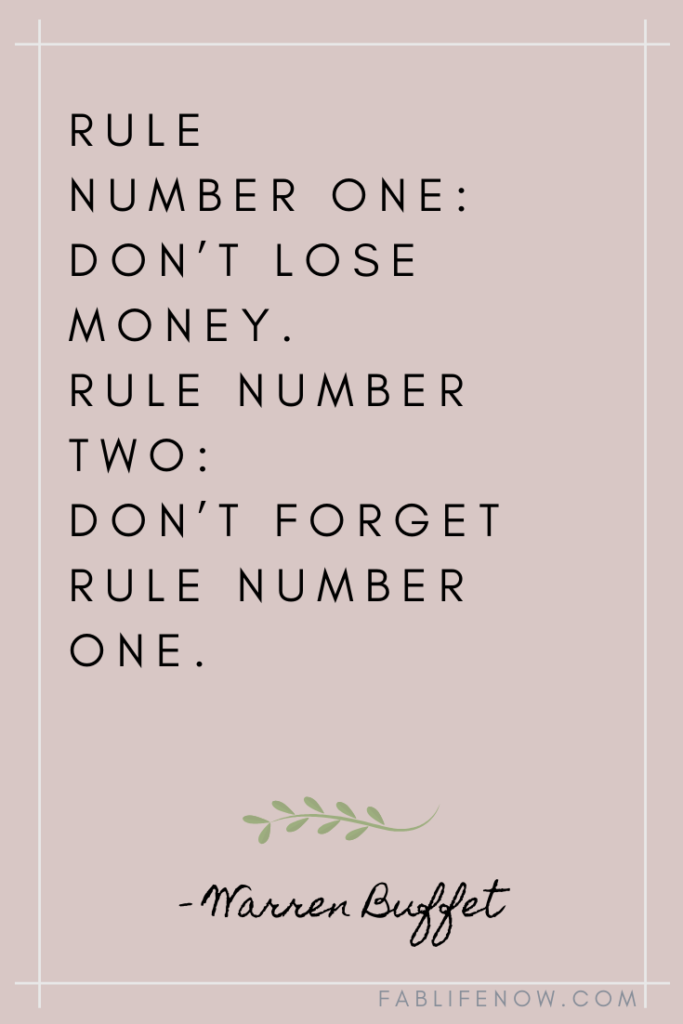 Down to number one, always rule number one. Don't lose money. Make this your goal in investing and act accordingly. 😉
Be sure to pin and share your favorites!