Are you a finance enthusiast looking to stay up-to-date on the latest credit card trends? Look no further! This article has compiled a list of the top 10 credit card forums that every finance hacker should know about and will guide you through all you need to know about participating in them. These forums serve as a treasure trove of information, connecting like-minded individuals eager to discuss and share their knowledge on credit cards.
From expert advice to real-life experiences, these forums provide a platform for users to ask questions, seek guidance, and engage in valuable discussions with peers. Whether you are interested in travel rewards, cashback offers, or building credit, these forums cater to a wide range of credit card topics.
Immerse yourself in a community dedicated to credit card discussions, where you can gain insights, learn strategies, and discover exclusive deals. Stay informed on the best credit cards in the market, tips for maximizing rewards, and solutions to everyday credit card issues.
Join today's conversation and unlock vast knowledge from the best credit card forums!
Why credit card forums are helpful for finance enthusiasts
Credit card forums are a valuable resource for finance enthusiasts for several reasons. Firstly, they provide a platform for users to ask questions and seek guidance from experienced individuals with extensive credit card knowledge. Whether you're a beginner looking for a new credit card or someone with years of experience looking for the best way to maximize rewards or find your next travel card, credit card forums offer a space to tap into the community's collective wisdom.
Secondly, credit card forums allow users to discuss with peers with similar interests. This can be particularly useful when exploring niche topics about different cards or gaining insights into specific credit card interest rates, customer service, and annual fees. The forums are a hub for like-minded individuals to connect, exchange ideas, and learn from each other's experiences.
Lastly, credit card forums are an excellent source for staying updated on the latest credit card trends, offers, and industry news. With so many credit cards in the market, keeping track of all the updates can be overwhelming. These forums act as a central repository of information, ensuring that finance enthusiasts never miss any critical updates or opportunities for their next new card.
Benefits of participating in credit card forums
Participating in credit card forums offers a multitude of benefits for finance enthusiasts. Firstly, it allows you to gain valuable insights and knowledge from experts and experienced individuals in the field. Whether you're looking for advice on choosing the best credit card for your needs or tips on maximizing rewards, credit card forums are a goldmine of information.
In addition, credit card forums provide a platform for networking with industry professionals. Many venues have active participation from credit card issuers, reward program representatives, and financial advisors. You can connect with these experts and get insider tips and advice by engaging in discussions on these forums.
Furthermore, credit card forums foster a sense of community among finance enthusiasts. Connecting with like-minded individuals with similar interests and passions can be incredibly rewarding. It creates a supportive environment where you can discuss common challenges, seek guidance, and celebrate successes together.
Finding the best credit card forums can seem daunting, especially with many available options. However, with a bit of research and some guidance, you can quickly narrow down your choices. Here are a few tips to help you find the best credit card forums:
Start with the list below
Review each one, then consider joining any that interests you and you enjoy the flow of conversation.  
Online searches
Conduct a simple search using keywords such as "credit card forums" or "best credit card discussion boards." This will provide you with a list of popular forums to explore.
Ask for recommendations
Reach out to fellow finance enthusiasts or individuals with experience in the credit card space. They can provide you with firsthand recommendations on forums that they find valuable.
Read reviews and ratings
Look for reviews and ratings of credit card forums on reputable websites or forums dedicated to reviewing online communities. This will give you an idea of each forum's quality and engagement level.
Consider your interests
Consider the specific credit card topics that interest you the most. Look for active discussion forums to ensure you find a community that aligns with your interests.
Remember, finding the proper credit card forum is a personal choice, so take the time to explore different options and find one that suits your needs and preferences.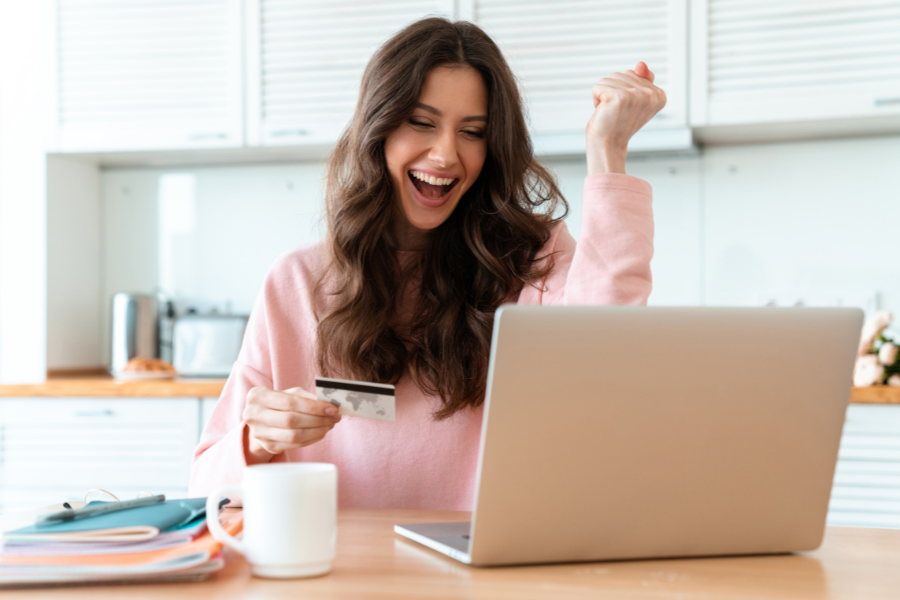 The top 10 credit card forums to join
Known for its focus on credit scores and reports, this forum is an excellent resource for individuals looking to understand how credit cards impact their overall credit health
If you're a frequent traveler looking to maximize your credit card rewards for travel, FlyerTalk is the go-to forum. It extensively discusses airline and hotel loyalty programs, travel hacks, and credit card benefits. Try pairing credit card rewards with cheap airfares for maximum travel hacking!
With its vast user base and diverse discussions, the Credit Cards subreddit includes frequent discussions on credit cards, rewards programs, and general financial advice.   This popular forum was recently shut down, evaluated, and reopened due to high demand.  The moderators work hard to make it a safe place to share and learn without scams and self-promotion. In my opinion, this is the best credit card forum to follow.
While not solely dedicated to credit cards, this forum includes discussions on personal finance, credit cards, and money-saving tips, making it a valuable resource for finance enthusiasts.   You can also check out the shared deals while you are there, but beware, don't get sucked into searching through and buying things you don't need just because you found a bargain.  
This popular UK-based forum covers various financial topics, including credit cards. It offers advice on finding the best deals, maximizing rewards, and managing credit card debt. It even shares about a little-known credit card hack called "Stoozing."  I am not endorsing it. People often get into trouble with financial hacks; however, I love thinking outside of the box to maximize what you can do with your money.   That's how I get a free night at my favorite hotels regularly with my credit card rewards.  
This forum caters to individuals looking to improve their credit scores, manage debt, and navigate the world of credit cards. It offers valuable insights and advice from credit experts and community members.  The focus is "Credit Reports, Collections, Credit Cards, and Related Discussion."
While primarily known for its credit card comparison tools and vast information about personal finance, NerdWallet also has a community forum where users can discuss credit cards, personal finance, and other related topics. It doesn't look highly trafficked or active, but it could be an excellent place to get some questions answered or find tips from other consumers.
With discussions on credit cards, credit scores, and financial planning, this forum aims to educate and empower users to make informed decisions about their credit and the credit cards they choose.
This Facebook group discusses travel rewards, credit card deals, and points strategies. It offers valuable insights and tips for individuals looking to maximize their credit card rewards.
A Canadian deals forum where Canadians share information about the best deals. There is a credit card forum where people can share and learn the top Canadian credit card tips and tricks.
Forum rules and etiquette
When participating in credit card forums, it's essential to familiarize yourself with the forum rules and etiquette. Here are a few general guidelines to keep in mind:
Respect others: Treat fellow forum members with respect and courtesy. Avoid personal attacks, offensive language, or behavior against the forum's guidelines.
Please stay on topic: Keep your discussions relevant to the forum's focus, whether credit cards, rewards programs, or personal finance. Avoid derailing discussions or posting unrelated content.
Use search functionality: Before posting a new question, use the forum's search functionality to see if your question has already been answered. This helps avoid repetitive threads and ensures you make the most of existing discussions.
Provide value: When participating in discussions, aim to provide value to the community. Please share your experiences, insights, and tips that can help others in their credit card journey.
Avoid self-promotion: While mentioning relevant resources or tools is acceptable, avoid excessive self-promotion or spamming the forum with promotional content.
Following these guidelines can create a positive and engaging experience for yourself and others on credit card forums.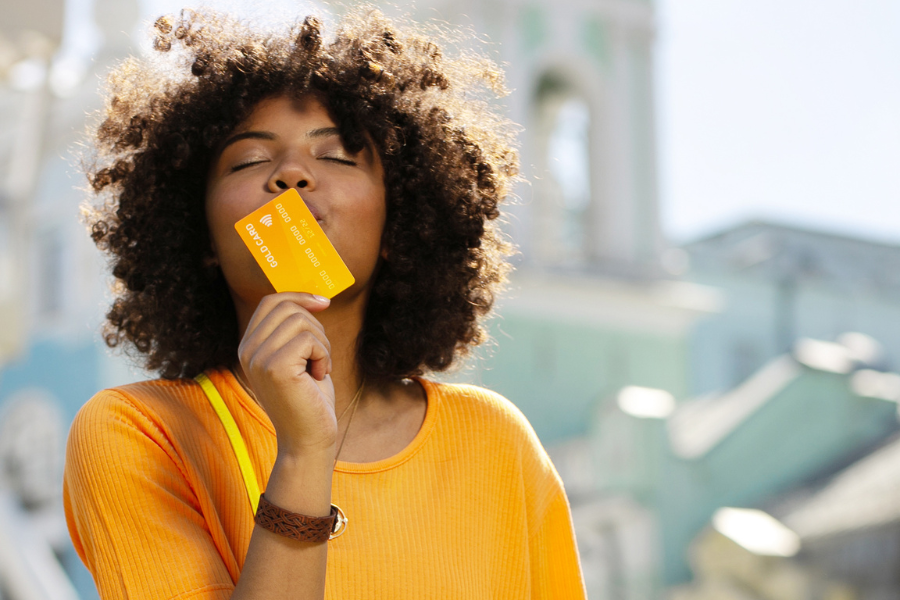 How to make the most out of credit card forums
To fully benefit from credit card forums, consider implementing the following strategies:
Participate actively
Discuss, ask questions, and share your experiences. The more you contribute, the more you'll learn and build connections within the community.
Read and learn
Take the time to read through existing threads and discussions. You'll often find valuable insights and answers to your questions without posting a new thread.  Some helpful information to look out for includes the following.  
1. Information on whether an annual fee is associated with a card of interest and whether it provides enough value to offset that fee for consumers who have used it for a while.
2. What FICO score or credit rating range have others been accepted when applying for a card before you allow a credit check?
3. What credit union offers a great card and ones that are not more beneficial than a bank card?
4. When looking for balance transfers, seek out recommendations for the most extended 0% offers and best bonuses for transferring from other credit card users.
5. Which airline card should you apply for to earn miles for your favorite destinations?
6. Learn which credit card companies consumers enjoy working with and get the best value from.
7. Seek the best strategies to clean up your credit history before applying for your next best card.
Follow experts and industry professionals
Identify individuals who consistently provide valuable insights and follow their contributions. This lets you stay updated on the latest trends and benefit from their expertise.
Contribute to the community
Share your knowledge and experiences with others. By providing helpful and accurate information, you contribute to the overall knowledge base of the forum.
Be respectful and open-minded
Credit card forums are diverse communities with individuals from different backgrounds and experiences. Respect others' opinions, even if they differ from yours, and approach discussions openly.
By actively participating and implementing these strategies, you can maximize your learning and networking opportunities from credit card forums.
Common topics discussed in credit card forums
Credit card forums cover various topics, catering to finance enthusiasts' diverse interests and needs. Here are some common issues you can expect to find in credit card forums:
Credit card recommendations
Users often seek advice on the best credit cards for specific purposes, such as travel, cashback, or rebuilding credit.
Rewards programs and strategies
Discussions revolve around maximizing credit card rewards, such as airline miles, hotel points, or cashback offers.
Credit card benefits and perks
Users share their experiences and insights on the various benefits and perks offered by different credit cards, such as travel insurance, lounge access, or extended warranties.
Credit card sign-up bonuses
Discussions focus on lucrative sign-up bonuses and strategies for meeting minimum spending requirements to unlock those bonuses.
Credit card debt management
Users seek guidance on managing credit card debt, consolidating balances, or negotiating with issuers.
Credit building and credit scores
Discussions revolve around strategies for building credit, improving credit scores, and understanding the impact of credit card usage on credit health.
These are just a few examples of the topics you can expect to find in credit card forums. The diversity of discussions ensures that there is something for everyone, regardless of their credit card knowledge or interests.
Connecting with experts and industry professionals on credit card forums
One of the significant advantages of credit card forums is the opportunity to connect with experts and industry professionals. Here are a few ways to make connections and benefit from their expertise.
Engage in discussions
Participate actively in discussions involving experts and professionals. Ask thoughtful questions and contribute valuable insights to catch their attention.
Follow their contributions
Identify individuals who consistently provide valuable information and insights. Follow their posts and engage in discussions initiated by them.
Reach out via private messages
Consider sending a private message to experts or professionals to ask specific questions or seek guidance if appropriate. Keep your messages concise, respectful, and focused.
Attend virtual events or webinars
Many credit card forums organize virtual events or webinars featuring experts and industry professionals. Attend these events to learn from them directly and interact with them during Q&A sessions.
Join their Facebook groups email lists, or follow podcasts
Some will have blogs with email lists and produce helpful newsletters to subscribe to, while others produce podcasts you can listen to during your weekly commutes. Join and follow to keep up with what these valuable experts share regularly. You can join our helpful and insightful email newsletter right here.
Remember, while connecting with experts and professionals can be valuable, it's essential to approach them with respect and appreciation for their time and knowledge.
Conclusion and final thoughts
Credit card forums offer finance enthusiasts a unique opportunity to immerse themselves in a community dedicated to credit card discussions. Whether you're a beginner or an experienced credit card user, these forums provide knowledge, insights, and connections.
By participating in credit card forums, you can stay informed on the best credit cards in the market, learn strategies for maximizing rewards, and find solutions to common credit card issues. The top 15 credit card forums mentioned in this article are excellent starting points to explore. Don't be afraid to venture further and discover other forums that align with your specific interests and goals.
Join the conversation today and unlock a wealth of credit card knowledge!