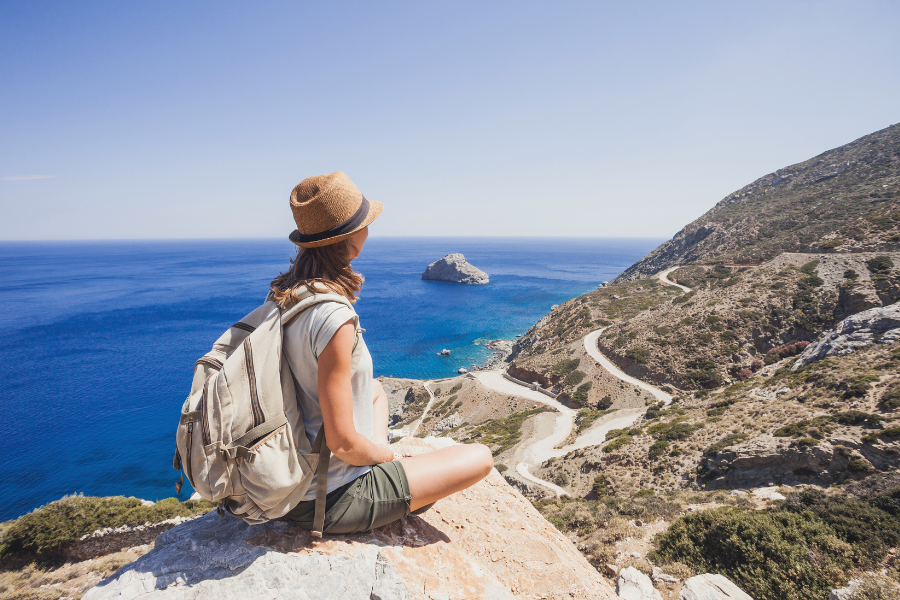 As I browse various travel websites, tally up my accumulated vacation hours, and scout for the best hotel deals that coincide with my kids' school breaks, I eagerly anticipate our next adventure. The distance or level of exoticism doesn't matter to me. For me, adventure is about leaving the familiar behind and embarking on thrilling journeys with my beloved children. So, why exactly are these adventure vacations so enriching for the soul? Here are four compelling reasons:
What is an adventure vacation?
My favorite definition of adventure is from Cambridge Dictionary, "an unusual, exciting, and possibly dangerous activity, such as a trip or experience." I don't think an adventure vacation should include danger, but sometimes it involves a perceived risk. I believe the benefits come from traveling to an unusual or exciting destination.
Adventure Vacations Provide Liberation from daily responsibilities.
Venturing away from home relieves the guilt of leaving unfinished tasks at work or household chores behind. When I'm at home, it requires tremendous willpower to step over piles of laundry and ignore the dirty dishes in the sink so that I can engage in playtime or read a story to my kids.
However, when we escape to a new destination, everything changes.
Stepping into a clean hotel room with neatly made beds and vacuumed floors provides a sense of boundless possibilities. Freed from the beckoning call of unfinished projects, I can relax on the bed, take the kids to nearby parks, enjoy picnics, or savor the present moment.
This freedom allows me to be fully present with my children, unburdened by impending tasks, and immersed in the joy of each passing moment. It's a liberating experience I eagerly anticipate, enabling me to devote myself entirely to my kids during our vacation.
Adventure vacations can provide fresh perspectives.
When life becomes burdensome, the best remedy is to step away from one's immediate circumstances and view them differently. Going on an adventure vacation empowers me to do just that.
Exploring uncharted terrain and encountering breathtaking natural wonders during hikes, for example, remind me of the enduring beauty in the world. Consequently, I can recognize and appreciate the beauty within my life.
Interacting with captivating creatures at zoos or places like Sea World is a powerful reminder of the value of life and the joy it can bring.
To quote Grey's Anatomy episode 253,
"Sometimes you just need to get out of town. Get a new perspective, but you can't always see that you need a new perspective because… well… you need a new perspective to be able to see that." This shift in perspective reveals new possibilities and instills hope for the future.

Grey's Anatomy, episode 253
Adventure vacations ignite imagination and renew hope.
Stepping foot in unexplored territories ignites my imagination. I become acutely aware that I don't know what lies around the next corner for my children and me. This realization is refreshing because it signifies endless opportunities, marvelous places to discover, and fascinating individuals to meet throughout life's journey.
Witnessing these wonders during our adventures reminds me that positivity and excitement await just around the corner, even upon returning to the familiar path of daily life. Even a simple weekend getaway or a day trip to a new location can ignite a dormant spark in one's mind.
---
You may want to read more:
How I Earned 12 Free Hotel Nights in One Summer
When You Can't Leave Home: Explore Virtual Travel
---
Adventure vacations can cultivate joy.
All the reasons above converge to cultivate a profound sense of joy within me. Spending focused time with my children, allowing ideas to flow freely, renewing hope, and refreshing my body all build joy.
While we are away, I smile more, laugh frequently, and breathe deeply. Daily life's worries and concerns are left behind, enabling my children and me to establish a new foundation of joy before we reintegrate into the realities of our routine.
In fact, researchers at Winston-Salem State University have found that individuals who engage in various experiences are more likely to sustain positive emotions while minimizing negative ones than those with fewer experiences.
By taking my kids on adventurous journeys and exposing them to new experiences, I am encouraging them to cultivate and maintain joy while mitigating any lingering negative emotions resulting from the challenges they have encountered at such a young age.
What kind of adventure vacations should you go on?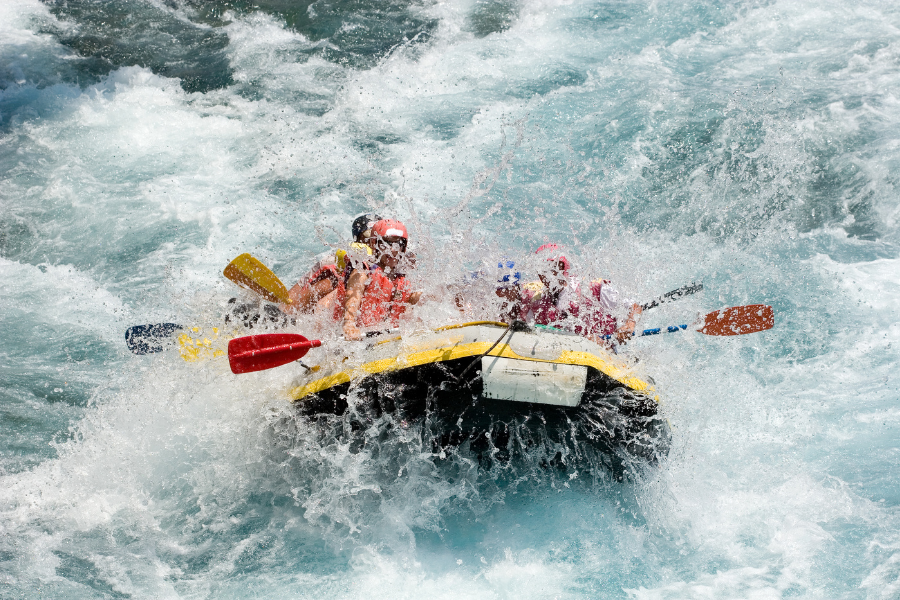 Our adventures will include exploring or trying something new. It will vary in levels of experience. We consider exploring a new museum across town an adventure and ziplining through the forests in a state we have never visited. You don't have to do something you are afraid of to gain the benefits of adventure. Although, facing your fears can have its unique gifts as well. 
What if the idea of an adventure vacation is scary for you?
There are times when adventure travel can bring up fear. Perhaps you are single and have not traveled alone. You may even feel more anxiety if you have children to travel with. Yet, if you want to start and are ready to try, you can do it! 
I recommend you start small and work your way up from there. Start by exploring a new museum or park in your local area. You can add a dessert or meal in a new restaurant. 
Next, try a little more. Go on a day trip to a destination that is a 1-3 hour trip away. Once you see how enriching the experience can be, you will be ready for more adventure and further away from home.
Eventually, you will be ready to travel in a foreign country!
Our upcoming adventure vacation may transport us to majestic mountains, sandy beaches, or perhaps a local animal park. Regardless of the destination, it will be a realm teeming with imagination, hope, and joy. Where will your next adventure take you?