You just made bank on your tax return, what are you going to do next?!
" I'm going to Disney World!" Isn't that what you are supposed to answer? That is what most of us do because when we get that large check from the government, it feels like "free money". Our heart leaps like we just won the lottery and our first inclination is to spend it all on whatever "fun" thing our little heart desires. After all, you deserve it don't you? That is one way to look at it, but if you want to be wise about your money and begin to build wealth, it is time to think about this extra cash a little differently.
Building wealth takes a different perspective on money. It takes a shift in mindset that leads to actions that get you out of debt and living like a queen. Imagine yourself sitting on the porch at your beach front property, sipping a Mai Tai and reading this blog without a care in the world. That is how the wealthy live. Let's start taking the right steps to get you there!
Honestly, my title is a bit misleading.  The wealthy and money wise folks, wouldn't have the problem of a large tax return to spend.  They wouldn't get much of a tax return in the first place!  However, that is a different conversation.  You can read more about how to increase your paycheck instead of waiting for a tax return each year, by clicking this link.
For those of you that missed that post and still have a tax return over $1000, or you have been fortunate enough to get a windfall of money from another source, read on.
The wealthy have a set list of priorities that they follow each time they get extra money. It will vary by individual, but they follow a pattern something like this:
1. Build emergency savings.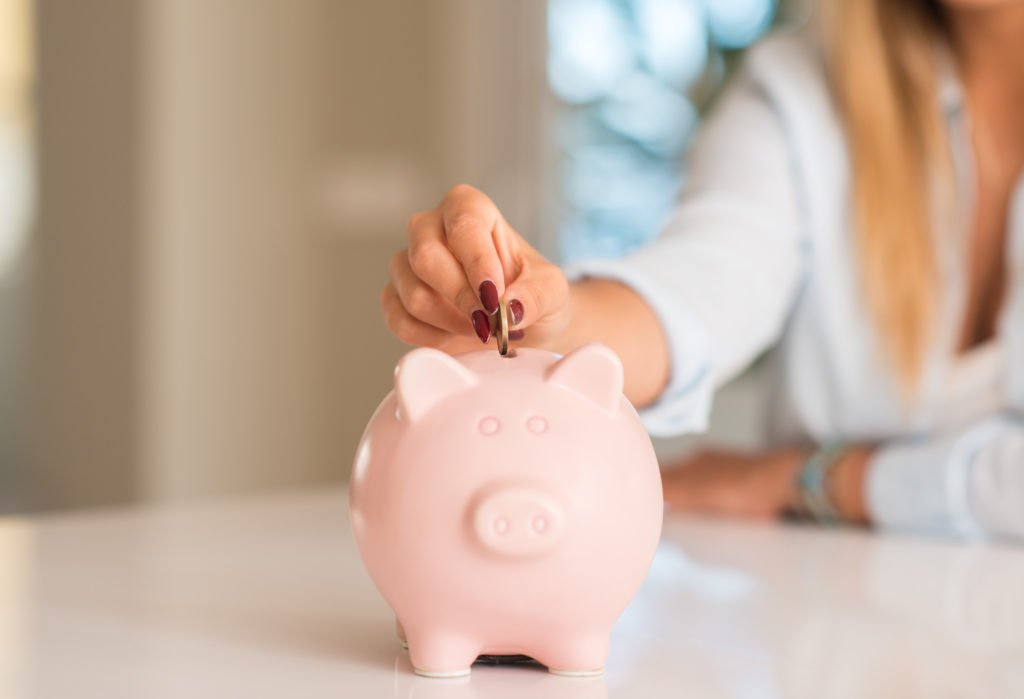 Everyone needs to have emergency savings. The dollar amount you allocate to this priority will depend on what your goal for your emergency savings is. Everyone should have AT LEAST $1000 in their emergency fund to start. The next goal would be to save at least enough to cover the deductible on your car and home insurance policies in case something happens to those key essentials. Then the third goal would be to build toward having 3-6 months of monthly expenses in case of a loss of income.
2. Pay down high-interest debt.
Pay down a credit card or other high-interest debt. If you have a card with a low balance that you can eliminate right away, do that first. This will free up some monthly income to be spent elsewhere because that will also eliminate a monthly bill. If you can't pay off a small balance, just apply a chunk of money to your highest interest debt. Then celebrate the fact that you are saving yourself a large amount of interest you would have paid otherwise.
3. Add money toward one of your longer-term savings goals. 
If your emergency fund is fully funded or you want to split your savings to pay toward another goal, allocate some to another savings fund. Do you have a trip planned this summer? Are you saving for your next car, or a move you know is coming up? Then add some of your windfall to the account where you are saving for one of these goals.
4. Build your IRA.
Your IRA (Individual Retirement Account) is where your money can truly grow. If you want your $1 to turn into $10, then put some of them in your IRA. The maximums for 2019 is $19,000 through an employer and $6000 through any other means. Be sure that a large contribution from a windfall does not keep you from contributing the rest of the year to get your matching funds from your employer by maxing out your yearly contributions too soon.
5. Have some fun.
I am a firm believer that it is perfectly fine to allocate part of any windfall to having some fun or buying something to treat yourself. Don't be like the NFL player who just won the Super Bowl and spend your whole tax return on taking your family to spend a week in Disney World. Especially if it means you will remain stuck in the mire of debt you have sitting on your credit cards. It means, be reasonable, treat your family to a day at a local zoo or get a pedicure. Then do something wise with the rest of it.
The best way to go about this is to have a specific plan in place prior to getting any windfall. Create a "Windfall Spending Plan" when you do your yearly financial planning. I suggest using a percentage-based plan. Then no matter the amount of your windfall, you will know how much of it to allocate to each of the goals you are working on that year. You can use the list above of priorities to help you.
At the beginning of the year, I assessed this for myself. I had $2000 in my emergency savings and a substantial amount of personal loans, something I used to pay off high-interest credit cards filled primarily with lawyer fees. I am planning to take my kids on at least one vacation this year so I have a savings account set upjust for that. I am always building my retirement fund. I decided that with any windfall that I received this year I would allocate as follows:
10% to emergency savings
25% to pay down my personal loan
15% to boost my IRA
25% to my travel savings account
25% to something fun
After setting these guidelines, I know exactly how I will allocate any extra money I get toward my various goals. Once I receive the money, I send the set amount to each account, then I do a happy dance because it feels so good to be wise with my money. Soon, I will be on that porch sipping Mai Tais because I am taking money-wise steps to secure the fabulous future I desire.
Now it's time for you to think through your financial goals and set up a Windfall Spending Plan for yourself.