Some of the links on this post are affiliate links. This means if you click on the link and purchase the item, I will receive an affiliate commission at no extra cost to you. I only promote products I believe in and all opinions remain my own.
It's September and starting to fell a lot more like Fall, well for most of you. In Arizona, we are still having heat advisories at over 105°, but I can imagine Fall is coming!
In Fall, I love a good comfort food meal complete with Fall flavors and colors. Here are 23 budget meals to add to your meal plan this Fall.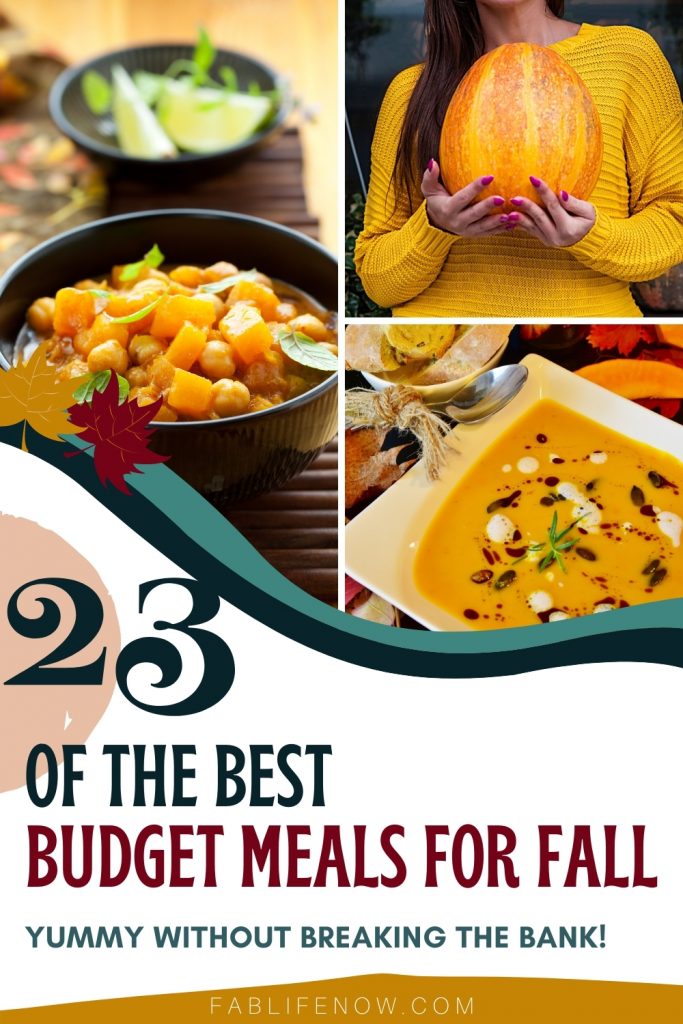 Whatever your taste preferences are from simple American ham and potatoes to curries or Mexican chorizo, you will find it in this diverse list of budget-friendly fall meals. There are even options for both meat-eaters and vegans alike. Enjoy!
Simple Budget Meals for Fall
Be sure not to miss these other ways to help your budget
12 Super Ways to Cut Your Costs on Food