Some of the links on this post are affiliate links. This means if you click on the link and purchase the item, I will receive an affiliate commission at no extra cost to you. I only promote products I believe in and all opinions remain my own.
When the weather turns a little cooler, we all know the end of year holidays are coming. That is when our pocketbooks cringe due to all the spending we usually do during these last 3 months of the year.
To help with the skinny wallet syndrome, I have assembled some fun, free or low-cost holiday activities to keep your families busy during this holiday season without the hit to your bank account.
Free or Low-Cost Halloween Activities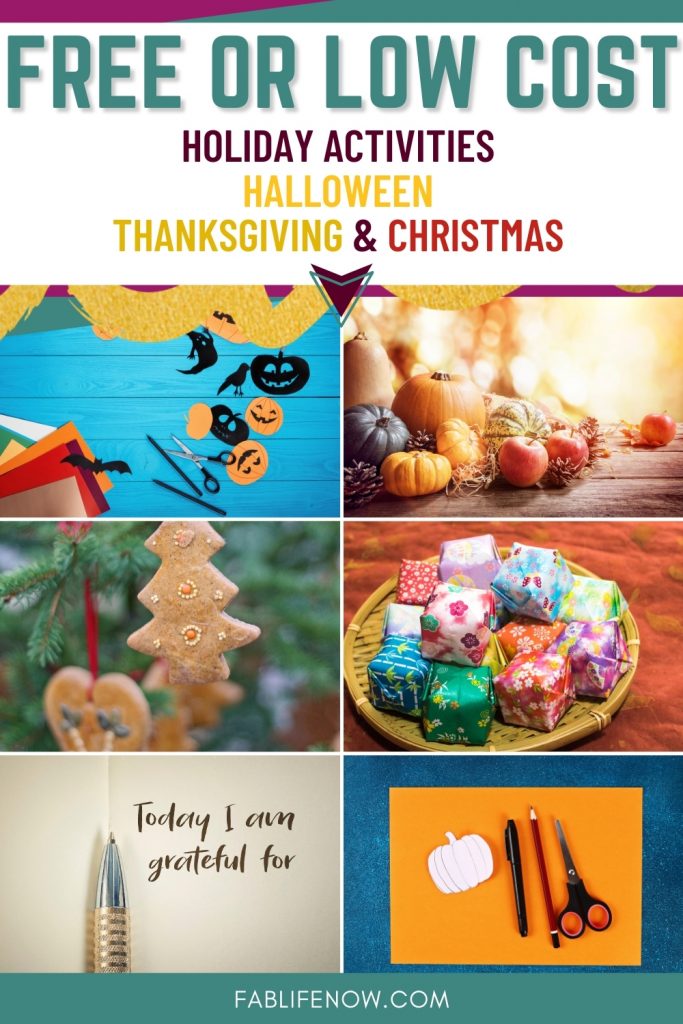 Free or Low-Cost Activities for Thanksgiving
Free or Low-Cost Christmas Activities
Don't leave before you download the Free Holiday Spending Plan Printable!