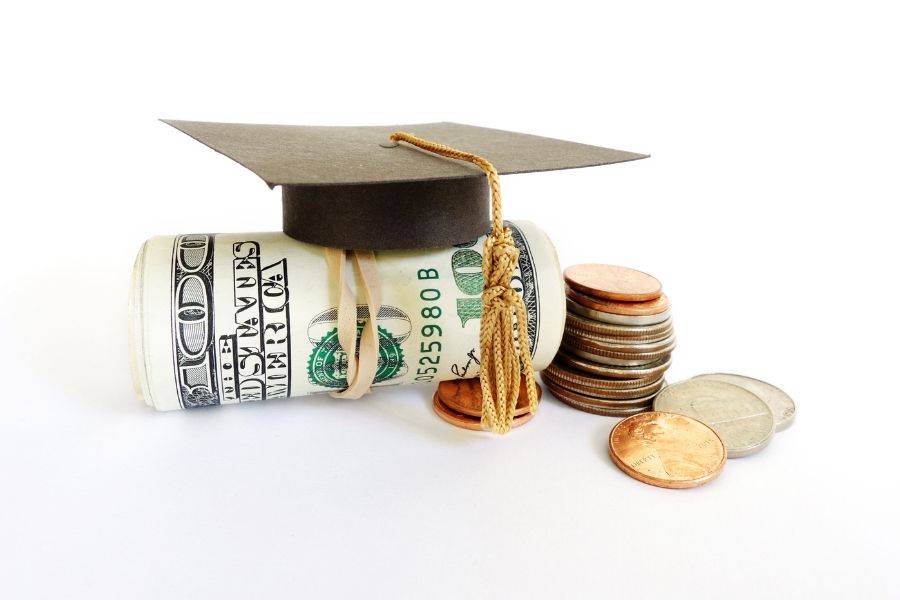 If you have student loans owned by the Department of Education, then you have hopefully reaped the benefits of the temporary interest and payment-free forbearance that the presidents signed into effect as part of the Federal Aid packages for COVID.
I am sure you have also heard about the proposals to forgive a portion of loans for all federal borrowers.
Soon, the Federal forbearance will end, and you will need to know how to proceed with your student loans. I have some answers for you to help you decide the next best steps once payments resume.
Will there be another extension on the Federal Student Loan Administrative Forbearance?
It is not looking like there will be another extension. Most of us will see our payments resume when the administrative forbearance ends on September 30, 2021.
You can expect to receive a statement in the mail or by email from your loan servicer at least 21 days before your payment is due.
What can I expect my payment to be?
Depending on the payment plan you were on prior, your payment may resume to the same amount, or it may be different. It is best to check with your loan servicer to see that you are on the best repayment plan for you.
Alternatively, you can use the Loan Simulator to help you determine your payment based on the various payment options you have available to you.
Do I need to apply for IBR (Income-Based Repayment)?
If you have not recertified your IBR payment this year, you will need to do that now.
IBR is a repayment option that needs to be recertified based on your income each year. Now is an excellent time to start that process, so your payment will be approved in time for the repayments to begin.
What if I cannot make my payments when they resume?
If you cannot make your payments, it is best to contact your loan servicer to determine your options for forbearance or deferment.
I also encourage you to investigate your options on Income-Based Repayment. If your income is low, you may be able to apply for repayment and have a small or even $0 payment.
Even if it is $0, and you are approved and on IBR, the months will count toward your eventual forgiveness, which can be extremely helpful.
Will there be any forgiveness for student loans owned by the Department of Education?
Right now, things are still in limbo. There have been legislation moves to allow a $10 thousand and a $50 thousand forgiveness, but it hasn't gotten very far.
As of now, there are no updates as to if or when forgiveness will happen at all.
Until then, it is better to move closer to pay off on your own rather than trying to wait it out and build interest for yourself. I encourage you to resume payments when they lift the administrative forbearance.
What if my loans are in default?
It is an excellent time to try and get your loans out of default. Check with Studentaid.gov to find out if they are still in default. The COVID aid packages placed some loans back in good standing.
If they are in default, you can bring them out of default with loan consolidation or rehabilitation.
To rehabilitate your loans, you will need to get on a manageable payment plan with your loan servicer and make nine payments in the next ten months to get the loans out of default.
How can I plan for this new expense?
The best way to plan for this bill to start back up again is to revisit your current budget or spending plan. Check how you will accommodate the new cost.
You may need to cut costs or reduce savings or debt reduction to allow for the student loan payment.
Decide where your money serves you best when trying to decide which one to reduce or eliminate. Ask yourself which makes you the most interested or will save you the most interest, and apply.
There are many ways to reduce expenses, even some that may not have come to your mind.
What do I do if I need more help managing my student loans?
If you need help figuring out your best moves regarding your student loans, I am always here to help.
You can use any one of my coaching options to get your questions answered and find your best course of action with your loans, income, and obligations considered. 
Follow Fab Life Now on Instagram or Facebook for important updates to student loans and all things financial.