Recently, I was reading a story where the author described her longing for a father that was loving and present in her life. She was experiencing these feelings while she was enjoying time with her friend's family. She was noticing how much she loved being with them and how she experienced joy while there, while at the same time stirring in her a longing for the one thing she didn't have- a dad like that.
"Something inside me paused, like this was a picture to hold on to. A moment of clarity came, and I knew that I wanted to be a mother. I wanted to wear an apron and make chocolate-chip pancakes. I wanted a husband who would chase my daughter down the stairs…
The joking continued, and I worked slowly through that breakfast, savoring it in ways Nicole and her family never could. They didn't know the gift those meals were to me.
This time was also bittersweet—offering something wonderful in the moment that set in motion a longing for the family life I wanted for myself someday. But the bitter came in knowing that I had never sat down to a real honest-to-goodness meal with my dad…
I imagined a world with a daddy more like Nicole's." ~ Edie Wadsworth, All the Pretty Things
As I was reading this, I found myself having the same longing as the author, but not for myself, for my children. The family she was spending time with was the family I had once envisioned for myself. The one I had dreamed I would create for my own children, the one I tried in vain to provide.
That longing began to seep into my soul and I allowed my mind to wander, as it has many times since my decision to divorce, to the things my children would never experience in our "broken family."
These feelings of sadness and longing come up at the most unexpected times. A touching commercial about dads … Father's Day tributes … a sitcom with a solid "complete" family … hearing my daughter say, "Being with them makes me a little sad because we don't have a mom and dad like them." … watching a family together at the grocery store or at a vacation destination … These occurrences will continue to come up and bring back all the feelings of grief , at least for the foreseeable future.
These feelings are going to come up for all of us that have divorced and didn't want it to be this way. So, what do you do about these feelings when you find them welling up inside?
Allow yourself to grieve again.
Acknowledge to yourself that grief is a process and it is ok that you are feeling it again, no matter how long it has been since you signed those divorce papers. Recognize that you may continue to feel waves of it and stages of it, even as more time passes. Affirm to yourself that there will be things you need to continue to grieve as you and your children progress in this new life, and that is ok.
Spend a short time thinking about what your children have lost.
The chance to grow up in an unbroken home.
A positive example of marriage and commitment.
The input of a parenting team.
Growing up with both a Mother and Father present every day.
Witnessing a shared responsibility for home and life by a couple.
The peace that comes from a mother and father who love each other and love them.
These are just some of the losses that children can experience in a broken home, and each situation will have their own unique list. You may want to reflect on your own by journaling or just listing it in your mind.
Allow the tears to fall.
It is reasonable to feel sad after a divorce because it is a loss. It is the loss of the family unit you once had and the idyllic family image you held in your mind. Give yourself permission to cry for these losses and you will begin to feel a sense of relief when you do. Crying allows the release of stress hormones so your sadness and stress are reduced. You will begin to feel a little better almost immediately after crying. Read more about the benefits of tears here.
Name all the things your children have gained in this new life.
This is the most important step, it is time to allow hope to enter your mind again. Do this by brainstorming and listing all the things that are better or have been gained during this transition.
This is my list:
A home where laughter reverberates from the walls.
Freedom to be who they are, not who someone else wants them to be.
Space free from fear and shame.
Spontaneous adventures without worry or angry people to please.
A Mom's love, focused on them, that they can always count on.
Boundaries that support and guide instead of enclosing and trapping.
Moments to revel in the beauty around them.
Lessons and discipline founded in lovingkindness.
Daily demonstrations of selfless love and sacrifice.
Lisence to be silly and messy and creative.
Take time to journal or think about your own list.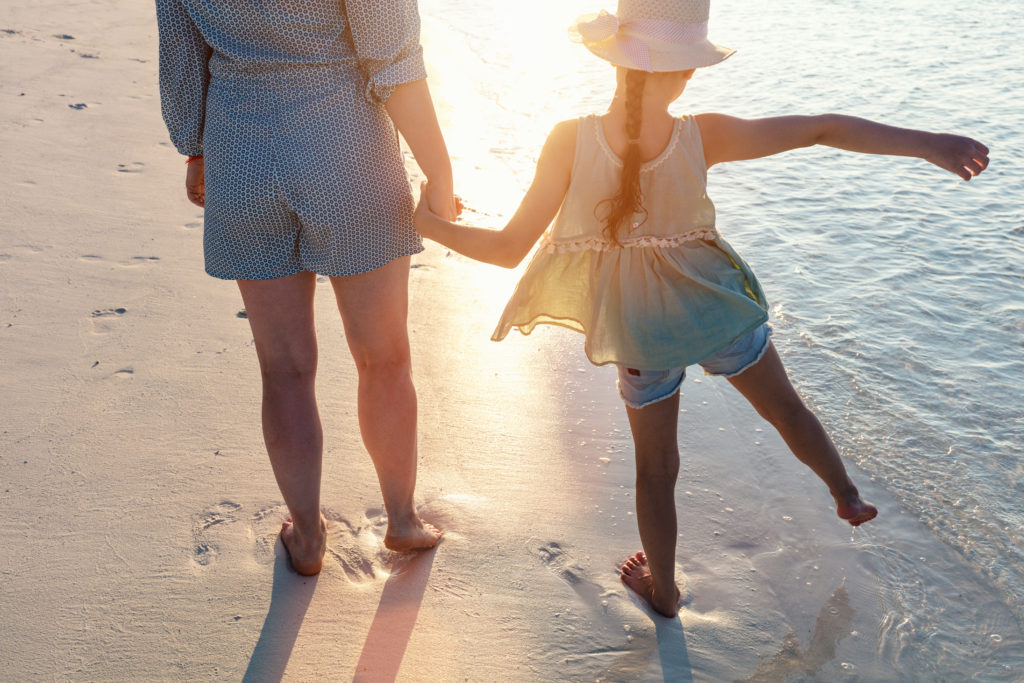 Recognize that your perspective has shifted.
With each addition to the list of things gained, your perspective will begin to shift. You will start to see that the gains are greater than the losses. Your sense of contentment and dare I say, joy, begins to well up inside. Over the next several days continue to add to my 'gained' list either mentally or with a pen and paper. Each item will remind you, that although there have been some losses from what your "ideal" situation was for your kids, you can give them even more valuable things due to the choices you have made.
After following this process, myself, my determination was again renewed, and my sense of purpose was clear. I will provide these things for my children and we will be alright, better than alright, we will be fabulous!
I know that through your own determination, your family will be fabulous too! You can do this. You are enough.