Welcome to the ultimate guide on taking foot pictures and turning your excitement with this niche into a profitable venture. In this extensive guide, we'll cover every aspect of this unique niche, from the importance of feet pics to the technicalities of shooting, editing, and selling them. Whether you're an aspiring photographer or only intrigued by this niche, you're in the right place to learn how to take feet pics to make money!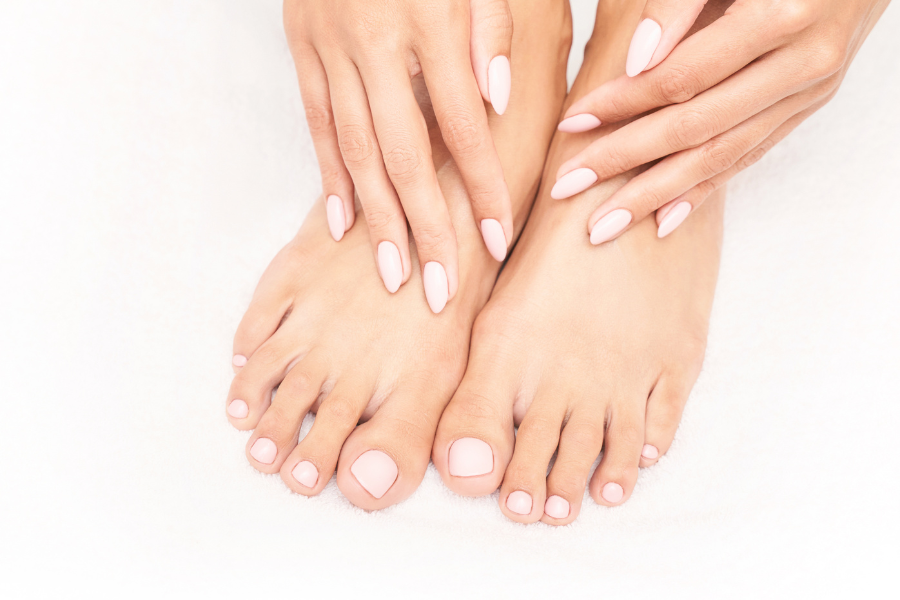 Why Should You Take Feet Pics?
Maybe you are reading this to explore what side hustle would work for you. Perhaps you stumbled across the idea of selling pictures of your feet, and you want to know more. Why should you consider taking feet pictures as art and for income? Here are several compelling reasons.
Feet Make Interesting Art
Feet, like any other body part, can be aesthetically pleasing. They offer a unique and often underappreciated subject for artistic expression. Many people have a genuine appreciation for well-maintained and beautifully photographed feet. This demand presents an opportunity to make some extra money.
Growing Market
The market for foot pictures is expanding rapidly. With the rise of social media and online platforms, there's an increasing demand for unique and captivating content. Content creators may purchase foot pictures for use in their content. Some people have foot fetishes, and you will find possibilities to sell in this market. Feet pictures can cater to various tastes and preferences, making them a sought-after commodity.
Creative Expression
Photography is an art form, and feet provide an intriguing subject. They offer a chance to explore artistic angles, compositions, and lighting, allowing for endless creative expression. This niche can be a satisfying outlet for your artistic talents, especially when you add unique pedicures. It is also a flattering form of faceless portraits for those subjects worried about showing their face.
Financial Potential
Many have turned foot photography into a profitable side hustle or full-time career. High-quality feet pictures can fetch a reasonable price, especially if you build a robust online presence and attract a dedicated clientele.
How to Take Feet Pictures
Now, let's get into the nitty-gritty of taking captivating feet pictures.
Take Care of Your Feet
Your feet are your subject; they must look their best for those perfect shots. Here are some essential tips to keep your feet in top condition:
Moisturize Your Feet Every Day
Proper hydration is critical to maintaining soft and supple skin. Apply a daily high-quality foot cream or lotion to keep your feet looking their best. Healthy, moisturized skin will be more photogenic and comfortable for you as a model.
Exfoliate Your Feet Once a Week
Exfoliation helps remove dead skin cells, leaving your feet fresh and smooth. Consider using a gentle foot scrub to maintain a clean and polished appearance.
File Your Toenails Regularly
Well-groomed toenails are essential for a polished look. Regularly trim and file your toenails. Then apply a fresh coat of nail polish if you prefer.
Protect Your Feet from the Sun
Excessive sun exposure can damage the skin on your feet. Use sunscreen or protective footwear outdoors to ensure your feet stay beautiful and healthy.
Study Feet Photo Competition
Studying the competition is essential to stand out in the foot photography niche.
Try New Camera Angles and Poses
In this competitive niche, innovation is essential. Take note of what you see your competitors trying. Experiment with various angles and poses to capture unique shots. Consider close-ups, unusual angles, and playful compositions that set your photos apart. Think about setting your work apart with a select theme and style that is your own.
Think About the Backgrounds and Settings
The background and setting can significantly impact the mood and story your feet pictures convey. Select locations that complement your theme and style. Think outside the box and capture images that you haven't seen before.
Consider the Lighting Used in Feet Photos
Lighting plays a pivotal role in capturing the essence of your feet. It can create a dramatic or soft atmosphere, depending on your preferences. Explore different lighting options as you develop your style.
Lighting for Shooting Feet Pictures
Natural Light
Natural light is desirable for its soft and flattering quality. Early morning or late afternoon sunlight can add a warm, inviting glow to your shots. Shoot near windows or in open outdoor spaces to harness the power of natural light.
Artificial Light
The photographer can control and manipulate artificial light to achieve specific effects. Experiment with different types of artificial lights, such as softboxes, to create a studio-like atmosphere for your feet photograph.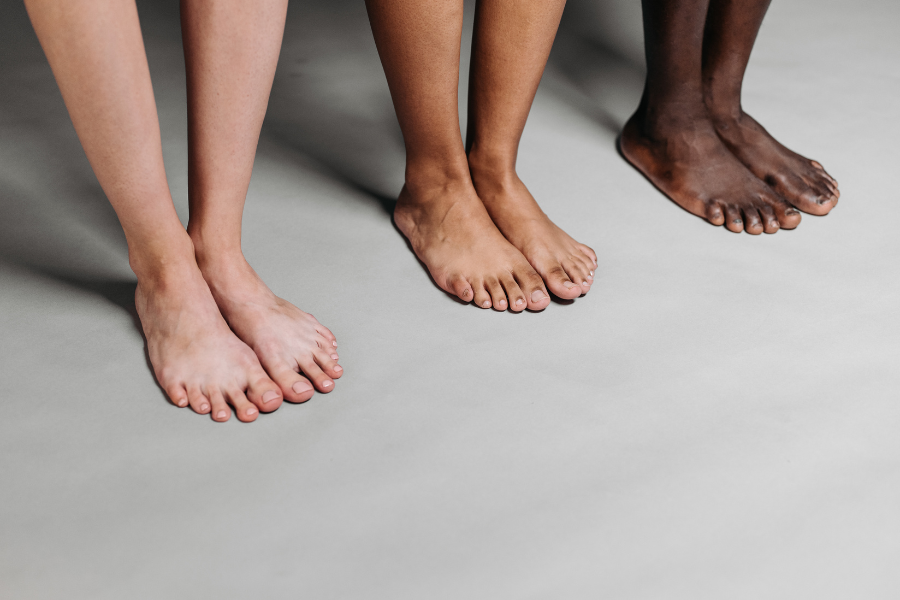 Choosing a Setting for Your Foot Photoshoot
Selecting the right setting can elevate your feet pictures from ordinary to extraordinary.
Types of Backgrounds
There's a wide range of background options to consider.
Indoor Settings: Shoot in cozy indoor spaces, like bedrooms or living rooms, for an intimate feel.
Outdoor Locations: Capture the beauty of nature by shooting in parks, gardens, or on the beach.
Specialized Studios: Consider renting a photography studio with various props and backdrops for a professional or fanciful touch.
Vary Your Surroundings
Diversify your portfolio by shooting in different surroundings. This variety can cater to diverse tastes and broaden your potential client base.
Ideas for Good Locations
Beach: Capture the serenity of your feet against the backdrop of waves and sand.
Forest: Create an enchanting atmosphere with lush greenery and dappled sunlight.
Urban Settings: Find beauty in the cityscape by exploring urban architecture and street scenes.
Props for High-Class Feet Photos
Props can add depth, creativity, and fun to your feet pictures.
Flowers: Incorporating flowers into your shots can bring a touch of elegance and femininity. Experiment with different types and colors to match your theme.
Feathers: Feathers can create a soft and sensual atmosphere, making your feet pictures ethereal and alluring.
Leaves: Autumn leaves or green foliage can add a natural and organic vibe to your photographs. They work particularly well in outdoor settings.
Rocks: Rocks can introduce texture and contrast to your compositions. Use them as a unique prop to add intrigue to your photos.
15 Ideas for Angles and Poses
Get inspired by these creative angles and poses:
Elevated Elegance: Showcase your feet with a classic, high-heeled shoe, adding a touch of sophistication to your shot.
Barefoot Bliss: Embrace the simplicity of bare feet on a sandy beach, emphasizing the connection with nature.
Underwater Wonder: Create a dreamy scene with your feet gracefully submerged in a pool.
Peek-a-Boo: Experiment with a playful shot that conceals some of your foot, drawing attention to the part peeking out.
Mystical Shadows: Play with shadows to add a touch of mystery and allure to your photos.
Dangling Delight: Capture the movement of your feet as they dangle from a swing or bed, evoking a carefree spirit.
Artistic Arch: Highlight the elegant arch of your feet against a contrasting background for a visually striking image.
Innocence in White: Showcase your feet with pure white props and backgrounds to create a sense of innocence and purity.
Sensuous Silk: Experiment with the soft texture of silk fabric enveloping your feet, creating a sensual and tactile image.
Natural Beauty: Embrace the outdoors by photographing your feet amid a field of wildflowers, connecting with the beauty of nature.
Dramatic Shadows: Use intense lighting to cast dramatic shadows and emphasize the contours of your feet.
Mirror Magic: Capture a reflection of your feet in a mirror, adding depth and intrigue to your composition.
Playful Patterns: Incorporate visually interesting patterns, like geometric tiles or colorful rugs, to enhance your feet pictures.
Golden Hour Glow: Take advantage of the warm, golden light during the golden hour (right as the sun comes up and directly before it goes down) for a soft and enchanting aura in your photos.
Upside Down Perspective: Flip your photos to create an illusion of a different perspective, adding a unique twist to your portfolio.
Editing Your Feet Pictures
Editing is the final touch to enhance your feet photos.
Use a Good Photo Editor
Invest in a reliable photo editing software or app to fine-tune your pictures. Popular choices include Adobe Lightroom and Photoshop; for beginners, mobile apps like VSCO and Snapseed can work wonders.
When editing, consider these techniques:
Color Adjustments: Enhance or mute colors to create the desired mood and atmosphere.
Skin Smoothing: Make subtle adjustments to ensure your skin looks flawless but natural.
Sharpness and Clarity: Adjust the sharpness and clarity settings to highlight the details of your feet.
Crop and Resize
Adjust the framing and dimensions of your photos to create the perfect composition. Don't be afraid to experiment with cropping styles, such as square or portrait, to give your feet pictures a distinct look.
Use Filters
Experiment with filters to achieve the desired mood and aesthetic. Filters can add warmth, contrast, or vintage effects. Be sure to choose filters that complement your style and the theme of your photographs.
Use Contrast and Color Correction
Tweak the contrast and correct colors to make your photos visually appealing. These adjustments can transform an ordinary picture into a stunning one. Keep an eye on the skin tones, ensuring they remain natural while enhancing the overall appearance.
Create a Portfolio of Your Shots
Showcase your talent and attract potential clients with a professional portfolio.
Create a Photo Album on Facebook
Facebook allows you to create albums to showcase your work. Use this platform to share your art with your network and connect with potential clients. Create an album dedicated to your best feet pictures and engage with your audience through comments and messages.
Create a Website or Blog
A personal website or blog is an excellent way to display your feet pictures organizationally and professionally. It gives you complete control over your content and brand. When creating your website, consider the following:
Domain Name: Choose a domain name that reflects your niche and style.
Gallery Pages: Organize your feet pictures into different galleries to help visitors explore your work.
About Page: Share your story, journey into feet photography, and artistic vision.
Contact Information: Make it easy for potential clients to reach out to you.
Blog Posts: Consider writing blog posts about your experiences, photo shoots, and tips for aspiring foot photographers.
Create an Online Store
For a more direct approach to selling, consider setting up an online store to cater specifically to your feet photography niche. There are several things to consider when creating your online store.
Pricing: Determine competitive prices for your feet pictures based on image quality and exclusivity.
Payment Options: Offer secure payment options to build trust with your clients.
Terms and Conditions: Clearly outline your terms and conditions for image use and copyright.
Post Your Photos to Online Feet Photo Sites to Sell
Explore platforms where you can sell your feet photos and connect with potential buyers.
Etsy is a popular platform for selling handmade and unique items, including foot pictures. Set up your shop and list your feet photos for sale. When using Etsy, keep these tips in mind:
High-Quality Listings: Provide detailed descriptions and high-quality images of your feet photos.
Customer Service: Offer excellent customer service to build a positive reputation.
Fun With Feet is a dedicated platform for feet enthusiasts and sellers. You can create a profile and offer your feet pictures to a targeted audience. To succeed on Fun With Feet:
Regular Updates: Keep your profile updated with fresh content to retain and attract subscribers.
Exclusive Content: Consider offering exclusive content to paying subscribers.
Feet Finder is another platform where you can list your feet photos for sale and connect with potential buyers interested in this niche. To thrive on Feet Finder:
Professional Profile: Create an attractive profile showcasing your feet pictures.
Pricing Strategies: Experiment with different pricing strategies to find what works best.
How to Take Feet Pictures FAQ
Here are answers to common questions about taking and selling feet photos:
Is it legal to sell feet pictures?
Yes, selling feet pictures is legal and has a growing market. It's essential to respect the privacy and consent of all parties involved.
How much can I earn from selling feet pictures?
Your earnings can vary, but some people make a substantial income. The amount you can earn depends on factors such as the quality of your photos, your marketing strategy, and the demand for your content.
Do I need professional camera equipment?
While professional equipment can enhance your photos, you can start with a smartphone. Many smartphones have advanced cameras that can produce high-quality images. As you progress, you may choose to invest in better equipment.
How can I protect my privacy when selling feet pictures?
Protecting your privacy is crucial. You can use a pseudonym or stage name to maintain anonymity. Additionally, use secure payment methods to ensure your financial information remains private.
What are the most desirable feet picture styles?
Styles range from artistic to fetishistic. Choosing a niche that aligns with your artistic vision and personal comfort level is essential. Your style should be a reflection of your unique creativity.
Are there specific rules on the platforms for selling feet pictures?
Each platform may have its rules and guidelines, so read and follow them carefully. Ensure that your content complies with the platform's terms of service. Violating platform rules can result in penalties or the removal of your content.
Taking foot pictures is not only an art but also a business opportunity.
With the proper techniques and creativity, you can build a portfolio, reach a broader audience, and potentially turn your passion into a lucrative career. So, grab your camera, follow the tips in this guide, and embark on a journey to showcase your unique style through the lens of your feet. It's time to take your first steps into the exciting world of feet photography. Explore, create, and capture the beauty of this niche, and watch as your passion for feet pictures becomes a source of inspiration and income in your life.
Other posts you may like
Money Saving Secrets For Staying at Home
Make Fast Cash When You Lose a Job
How to Make Cash for Christmas