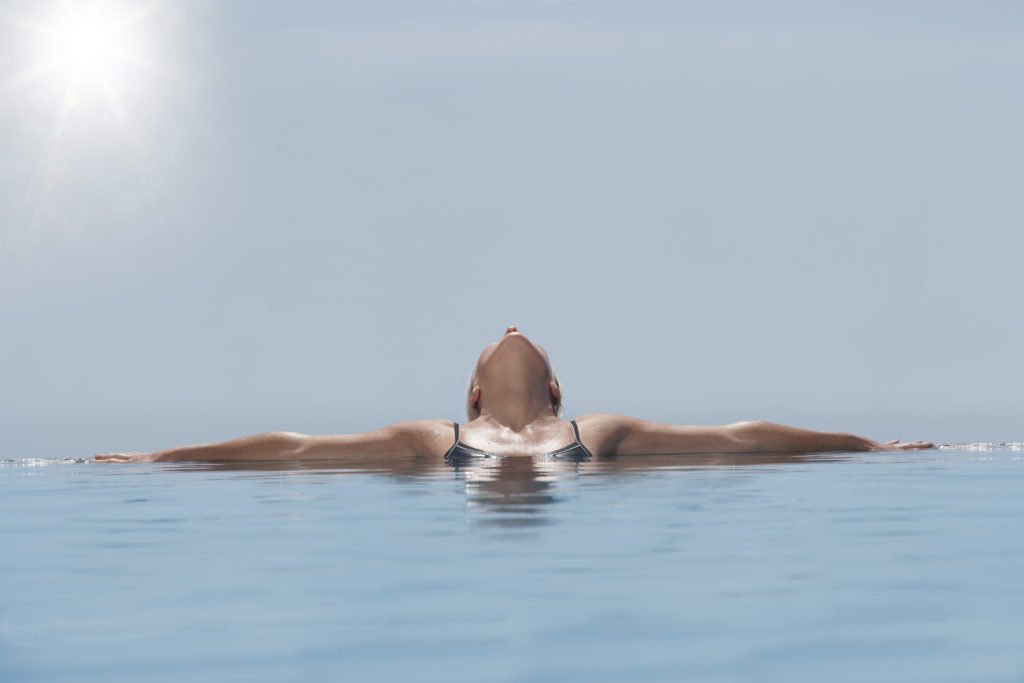 I am a single working mom. Whew! That exhausted me just thinking about what that entails!
I never have enough time for everything.  I am constantly juggling priorities to do as much as possible, often choosing what can wait till later. 
My day starts at 5 AM, so I can try to exercise and get ready for work before I get the kids up.  I get us out the door and head to work.  After work, I pick the kids up tired from my day and head home to cook, clean, try to walk, get them ready for bed, work on my second job, and crash on the pillow before it's too late. 
Then, I start all over again the next day.  I am sure many of you can relate because this is a typical story for any mom.    
So, when are you supposed to find time for yourself?  I sat in a room full of women not long ago, and the icebreaker for the event was to tell what you would do if you had an hour all to yourself.  I remember hearing at least half the group saying they didn't remember the last time they had one and how wonderful that sounded.  It is so sad how women often choose to care for everyone and everything before they care for themselves. 
 The fact is that you must make time for yourself.  Every mom needs to make self-care a priority.  Without it, you will begin to see your mental state and your health deteriorate, and there won't be anything left to give to the kids who rely on you or to the job that sustains you. 
The first step is deciding to make time to take care of yourself.
Take a moment to recognize that self-care will fuel you to take care of your loved ones and your house, complete your job well, and succeed at what you are doing.  If you don't care for yourself, you are destined for burnout.   Merriam-Webster defines burnout as: "exhaustion of physical or emotional strength or motivation, usually due to prolonged stress or frustration."
Once you are burned out, it won't be long before you find yourself with a diagnosable illness such as depression or a heart condition.
The second step is blocking out time in your schedule.
Now that you know you must prioritize self-care, you must block out time in your schedule.  Decide when you will have your self-care time.  I suggest starting with at least an hour a week of dedicated time.  If you think there is no way I have time to spend a whole hour on myself, then you are thinking about it all wrong.  The fact is, it's not that you don't have time for yourself. It is that you do not prioritize quality time for yourself. 
Read that again:  You don't prioritize quality time for yourself.  You are important enough to take care of.  You are important enough to make yourself a priority.  You are important enough to focus on loving yourself for several hours a week.  Let's start with one.  You can set aside 15 minutes, four times a week or one hour at one time, to begin. 
Decide when you will have your new, dedicated self-care time.  Will it be first thing in the morning or after you put the kids to bed?  What time do you feel it will fuel you the most?    Now, block this time off on your planner or your calendar.  If you don't keep one, then set reminders on your phone. 
I suggest you start with the one hour a week.  After doing that for a few weeks, increase it gradually until you have worked up to at least an hour a day. 
The third step is to plan what you will do with your self-care time before it arrives.
If you plan, you are more likely to execute the plan.  You have just set aside time for self-care; now, decide what activities to do in those time blocks.  This will allow you to gather any needed supplies or prepare to do the activity for the entire time you set aside.  We don't want you wasting 10 minutes of your 15-minute time block deciding what to do! 
Here are six critical areas of your life that all need self-care.  I have included several ideas for how to care for yourself in each room.  Start with some of these ideas.  Add them to your calendar, and then, as you find what you like, add your own to increase and diversify this list.  I encourage you to rotate your times among all six of these areas to improve the balance in your life. 
Physical Care
Safety in your home – Regular medical care – Dental visits – Eat Healthy – Exercise – Get enough sleep – Go on vacation – Massage – Bubble baths – Kiss – Cuddle your kids – Go for a walk – Get a pedicure – Eat fresh fruits and vegetables – Sit in the sun or fresh air – Breathwork
Psychological Care
Journal – Therapy – Self-reflection – Draw – Paint – Write poetry – Read a self-help book – Listen to an uplifting podcast – Garden – Join a support group – Practice asking for and receiving help – Think about your positive qualities – Talk to a friend
Professional Care
Take time out for lunch – Learn to say no – Don't work overtime – Get the support of colleagues – Don't work during your time off – Take mental health days – Set boundaries – Leave work at work – Plan your next career move – Take a class – Take regular vacation and sick days
Emotional Care
Self-compassion – Say "I love you" – Snuggle your pet – Cry when you need to – Fight for a social justice cause – Tell a joke – Read affirmations aloud – Watch a funny or sad movie – Start a hobby – Buy yourself a present – Tell yourself: "You are amazing" "You are enough" "You are worth it."
Personal Care
Seek to know who you are – Foster friendships – Go on dates – Decide what you want in life – Plan short and long-term goals – Make a vision board – Get out of debt – Learn a new skill – Get coffee with a friend – Relax – Write a poem or a book – Spend time with your family – Play an instrument or sing
Spiritual Care
Join a spiritual community – Read your Bible – Go out in nature – Meditate – Sing – Be Inspired – Dance – Play with children – Watch sunsets – Find a spiritual mentor – Volunteer for a cause – Dip your toes in the ocean – Light a candle – Begin to forgive yourself
Now, Get out your phone or planner.  Don't delay.  Choose an activity from the list above, one for each day or one for each week.  Add it to your calendar and follow through! 
I have created a printable Self-Care Like A Boss Chart to help you remember what you can do to care for yourself. I would love to give it to you. It is found in my Resource Library. If you don't have the password, you can get it by subscribing to my newsletter in the sidebar or at the bottom of this post.
Don't allow other things to become a priority over you.  This is your time each week to become a better you!