As a survivor of Domestic Violence, I know that one of the main things that kept me in the relationship were thoughts like…
Am I going crazy? Did he really do that?
Am I overreacting? No one else takes me seriously, maybe it's not as bad as I think.
He says I am just exaggerating, maybe I am.
It must have been a one-time thing. He wouldn't do that to me again.
The fact was that I felt entirely alone. The more I opened up and shared with people, the more I felt crazy because people who do not understand the dynamics in a home dominated by intimate partner physical violence have a hard time believing someone would be doing the things you describe, let alone the things you are scared to share!
Friend, what I want you to understand is that you are NOT alone. You are also NOT crazy. If you are reading this because you are concerned about a friend or loved one, the same is true. The following list will let you know just how common this occurrence is.
If you are dealing with violence or other forms of abuse in your home, you need to find the right people to confide in and get help from. I will add a list of the right people at the bottom of the statistics.
The following was reported by HuffPost:
1 The number of American troops killed in Afghanistan and Iraq between 2001 and 2012 was 6,488. The number of American women who were murdered by current or ex male partners during that time was 11,766. That's nearly double the number of casualties lost during the war.
2 – 38,028,000 women have experienced physical intimate partner violence in their lifetimes.
3 – 4,774,000 women in the U.S. who experience physical violence by an intimate partner every year
4 – 1 in 4 women will be victims of severe violence by an intimate partner in their lifetimes.
5 – 8,000,000 days of paid work women lose every year because of the abuse perpetrated against them by current or former male partners. This loss is equivalent to over 32,000 full-time jobs!
6 – 70 % of women worldwide will experience physical and/or sexual abuse by an intimate partner during their lifetimes.
7 – 98 % of domestic violence cases include financial abuse. The number one reason domestic violence survivors stay or return to the abusive relationship is that the abuser controls their money supply, leaving them with no financial resources to break free.
8 – 10,000,000 children are exposed to domestic violence every year.
9 A mere 25 %of physical assaults perpetrated against women are reported to the police annually.
The following are reported by the National Coalition Against Domestic Violence:
10 On average, nearly 20 people per minute are physically abused by an intimate partner in the United States.
11 – 1 in 3 women has experienced some form of physical violence by an intimate partner. This includes a range of behaviors (e.g. slapping, shoving, pushing) and in some cases might not be considered "domestic violence."
12 – 1 in 7 women and 1 in 25 men have been injured by an intimate partner.
13 – 1 in 10 women have been raped by an intimate partner.
14 – 1 in 4 women were victims of severe physical violence (e.g. beating, burning, strangling) by an intimate partner in their lifetime.
15 – 1 in 7 women and 1 in 18 men have been stalked by an intimate partner during their lifetime to the point in which they felt very fearful or believed that they or someone close to them would be harmed or killed.
16 On a typical day, there are more than 20,000 phone calls placed to domestic violence hotlines nationwide.
17 The presence of a gun in a domestic violence situation increases the risk of homicide by 500%.
18 Intimate partner violence accounts for 15% of all violent crime.
19 Women between the ages of 18-24 are most commonly abused by an intimate partner.
20 – 19% of domestic violence involves a weapon.
21 Only 34% of people who are injured by intimate partners receive medical care for their injuries.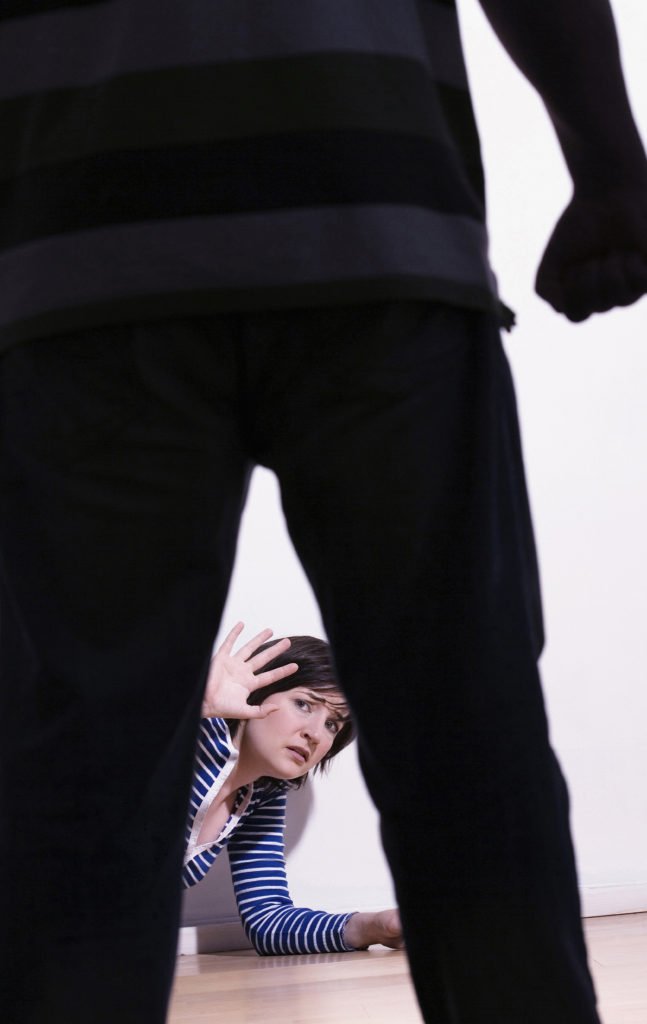 22 – 1 in 15 children are exposed to intimate partner violence each year, and 90% of these children are eyewitnesses to this violence.
23 Victims of intimate partner violence lose a total of 8.0 million days of paid work each year.
24 Between 21-60% of victims of intimate partner violence lose their jobs due to reasons stemming from the abuse.
25 Between 2003 and 2008, 142 women were murdered in their workplace by their abuser, 78% of women killed in the workplace during this timeframe.
26 Nearly half of all women and men in the US will experience psychological aggression by an intimate partner in their lifetime.
27 Approximately 5 million children are exposed to domestic violence every year. Children exposed are more likely to attempt suicide, abuse drugs and alcohol, run away from home, engage in teenage prostitution, and commit sexual assault crimes.
28 – 40% of The Center for Violence-Free Relationships' domestic violence cases have children under 18 in the home.
29 Nationally, 50% of batterers who abuse their intimate partners also abuse their children.
Although the statistics sound dire, there is always hope. For every woman that gets out and starts a new life, there is one more voice to fight this situation and reduce these numbers in the years to come.
We can teach our daughters and sons something new, but it has to start with YOU!
If you are experiencing intimate partner violence in your home or know someone who is, do not delay to reach out for help.
These are the right people to seek help from. Seek help from professionals that are experts in the abuse you are facing and can direct you properly.
For anonymous, confidential help, 24/7, please call the National Domestic Violence Hotline at 1-800-799-7233 (SAFE) or 1-800-787-3224 (TTY) or visit their website to chat online 24/7.
These helpful counselors will listen and provide direction and more local resources to help you with understanding and the next steps.
You can also download an Is It Abuse? Checklist from our Resource Library. Gain access by following the link or joining our newsletter at the bottom of this post.
For More Information:
Download the National Statistics Domestic Violence Fact Sheet
Many more fact sheets can be found and printed from the National Coalition on Domestic Violence
To view more State by State Statistics.
To read more on this topic:
Building Confidence after An Abusive Marriage
How a Single Mom Can Build a Sense of Purpose
It is Time to Trade Sadness for Joy