Each year, the Environmental Working Group (EWG) puts out a new study about what produce was found to have the most (and least) amounts of pesticide residue for that year. This is key for anyone doing the grocery shopping for their family. This list can help you identify which produce to splurge for organic on and which you don't need to worry about. This will both help reduce the toxins you are feeding your family, as well as save you a buck or two by not spending on organic unless it is necessary. A win win!
The list that the EWG puts out every year is called the Dirty Dozen. The 12 items of produce that made the list in 2019 are below.
There are a few items of note, that came up in this year's study.
Kale and Spinach samples showed the most residue by weight of any other crop tested. Kale has become a produce of choice for healthy eating, yet it has jumped the chart this year. It did not even make the Dirty Dozen in 2018, however this year it is number three! More than 92% of Kale samples came back positive for more than 2 types of pesticide residue. And some single samples contained traces of up to 18 different types of pesticide.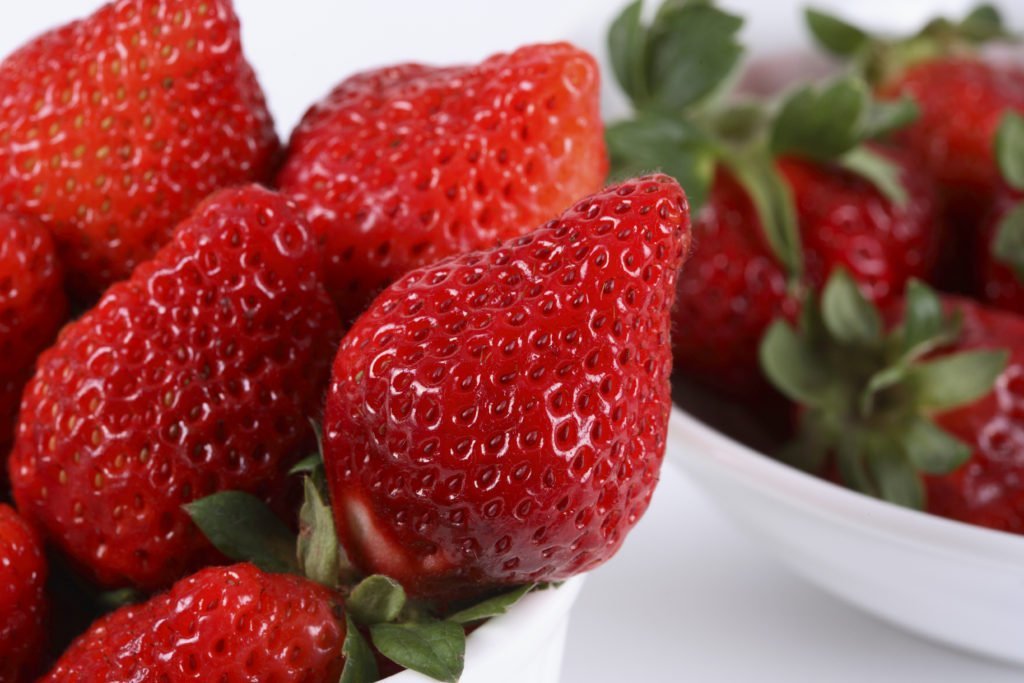 Strawberries again top the charts as they have in past years. If your kids are like mine, strawberries are a favorite. They eat them like candy all summer long, but one sample of strawberries can contain over 20 types of pesticides!
EWG'S DIRTY DOZEN FOR 2019
Strawberries
Spinach
Kale
Nectarines
Apples
Grapes
Peaches
Cherries
Pears
Tomatoes
Celery
Potatoes
On the flip side, EWG also puts out a Clean Fifteen list each year. The Clean Fifteen contains produce that has tested very low or completely clean for pesticide residue. Of the items on the Clean Fifteen list, 70% were found to be pesticide residue free.
The two cleanest of the list were avocados and sweet corn. Less than 1% of the samples showed any detectible pesticides.
It is rare for any of the Clean Fifteen to show residues from multiple pesticides. Only 6% of those sampled contained residue from more than 2 types of pesticides.
Below you will find the 15 vegetables and fruits you can buy with confidence, even if not organically grown.
EWG'S CLEAN FIFTEEN FOR 2019
Avocados
Sweet corn
Pineapples
Frozen sweet peas
Onions
Papayas
Eggplants
Asparagus
Kiwis
Cabbages
Cauliflower
Cantaloupes
Broccoli
Mushrooms
Honeydew melons
I have made a great printable with both lists on it. Keep this handy as you plan your shopping. You can find the printable in my Resource Library. If you need the password, I will give it to you for free if you subscribe to my newsletter in the box in the sidebar or at the bottom of this post.
You will know to either skip the Dirty Dozen or to buy them organic or locally grown and pesticide free. If it's too overwhelming to keep track of the entire list, just start with the top three and eliminate Strawberries, Kale, and Spinach unless they are pesticide free. This will significantly reduce your family's pesticide intake over the coming months.
Be sure to sign up for our email list so you won't miss when new lists come out or as I have health updates to share.