Sometimes life is just plain hard, especially when healing from divorce or another trauma. There are days you will have lots of stamina and drive to make headway in all areas of life and others when you don't feel up to it. That is okay. Healing takes time. For those difficult days, here is a simple checklist for cleaning when you need motivation to clean.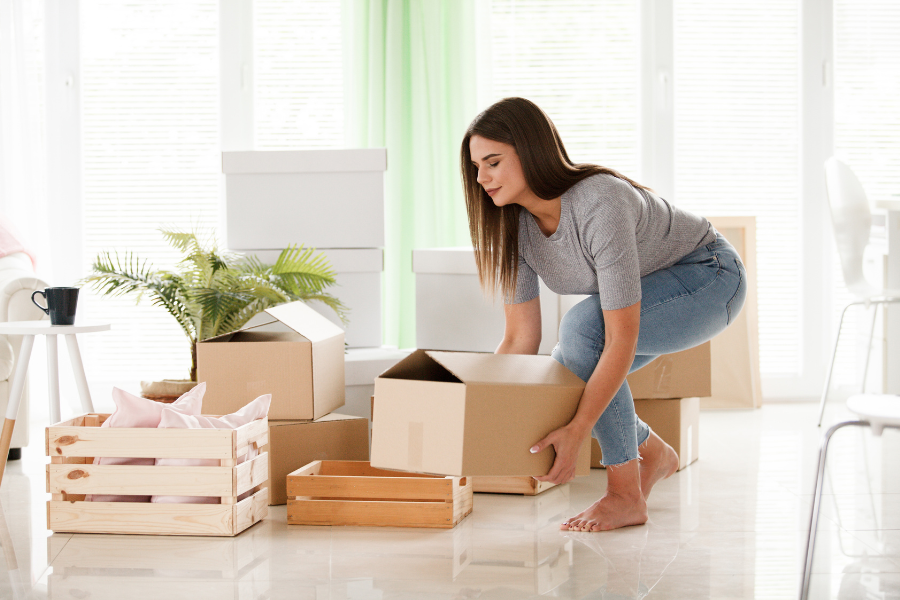 How to Find Motivation to Clean on Challenging Days
When days are complex, the best thing to do is do something simple. It is something that is not too hard to accomplish, but completing it will give you a boost to your mood too. That means achieving it will make your living space more manageable and make you feel better. Win-win!
The Power of Small Steps for Motivation
Before you get started, remember. There are only five things to do. Only five. Doing it in this specific order can make life so much easier.
The 5-Step Checklist for Motivation to Clean
Step 1  Trash
Go around the room and grab and toss all the trash. That's it. Don't worry about putting anything else away. Just remove all garbage from the room or house.
Step 2  Laundry
Go around and put all the laundry in a basket, a box, a pile, or even trash bags. No need to sort it yet (if you do sort it). There's no need to wash any of it immediately. Just gather all the laundry and put it together.
Bonus if you move it to the laundry room or where you can easily take it to the laundry room!
Step 3  Dishes
Again, no need to do them right away. Take out all the dishes in each room and put them by the sink. If you are up to it and the dishwasher is empty or has dirty dishes already, add them to the dishwasher.
Hopefully, now you see some freed-up space!
Step 4  Things that have a place.
Put anything away you *know* you have a set place for it. Don't want to put them away just yet? That's okay. Consolidate things into a pile based on the room they belong. We have a basket for each family member that helps with this. I can put things I know go to their rooms in their basket to be put away later.
Having all the trash, laundry, and dishes put in their place first will help immensely with this. Put things away that belong in the bathroom, and put things away that belong in the bedroom. You should now have a decent amount of space available. If you look around, I bet you are starting to feel better too. You have accomplished a lot, and things are starting to look up!
Step 5  Things that do not have a clear place.
Similarly to the last, try to put each item in a pile to go to each room.
If you have no idea, put it into a box based on importance. Keep things you know you'll need in the bedroom or near the front door. Whatever makes sense to you.
You can do this step by step over a matter of days. There's no need to get it done all at once!
Reward Yourself With Self-Care
After completing the first 5, give yourself a self-care reward if you are unsure what to do or need some ideas. Learn more about 6 areas of self-care to master here.
Then when you are ready, you can do the laundry and dishes and put away each pile or empty each basket. I love to do this on a Saturday morning. It sets my weekend off to a great start.
Conclusion
By following this simple checklist, you've managed to motivate yourself to clean even on a tough day, and your living space is looking much better as a result. Remember, healing takes time, and small steps can make a big difference in your mood and the cleanliness of your home. Keep pushing forward, and don't forget to reward yourself for your efforts.