Some of the links on this post are affiliate links. This means if you click on the link and purchase the item, I will receive an affiliate commission at no extra cost to you. I only promote products I believe in and all opinions remain my own.
Many of us have traversed the path of a new relationship more than once in our lives.
First, boy meets girl.
Girl and boy feel an attraction and enjoy each other's company.
Boy and girl spend more time together and the feelings of friendship and romance grow.
Boy and girl get married, have babies, and live happily ever after. Right?! Well, not all the time.
Sometimes, you are on that path, all the feels are happening when you are first falling in love. You mistake this for reality and make rash decisions. Then some things start happening that make you question if your partner really does love you. How do you know?
Other Helpful Reads:
Top 5 Non-Negotiables in Every Marriage
Building Confidence After an Abusive Marriage
It is simple actually. At least, I think it can be boiled down to these two things. I have thought about this a lot in my life and when I heard a recorded speaking engagement by a researcher named Brené Brown. She explained love concisely and made perfect sense. She helped me to see my failed marriages in a new light.
Love in a relationship is built on two key principles.
The Key to Love #1
Trust, respect, kindness, and affection are actively nurtured and grown by both parties in the relationship on an ongoing and regular basis.
The Key to Love #2
Betrayal, shame, blame, and withholding of affection are rare and when they occur, they are acknowledged and healed quickly by both parties.
Woah! Right?! Of course, these are both loaded keys, but they can be simple if you look at your entire relationship as a whole.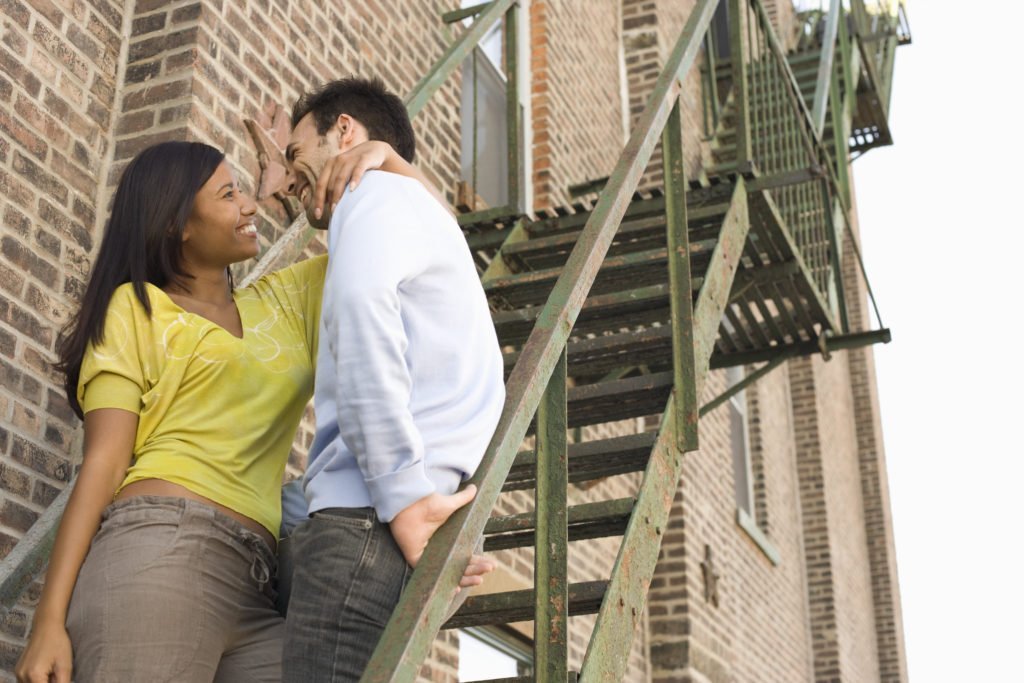 Which way are you treated most of the time?
If you would say the actions found in Key 1 are often and Key 2 occur on a rare occasion. You are most likely in a loving relationship.
However, I would explore Key 2 even further. Even if you don't think they happen often, when they do, does your partner seek to acknowledge the problem and heal it quickly? If not, you may still have problems with mutual love in your relationship.
When I think back on my failed marriages, I would describe them as having the Keys to Love "flipped". I felt the things like trust, kindness, affection, and respect on a very rare occasion. I was constantly trying to teach and convince my husband that I was worthy of these things and that they would be given freely if he loved me like he promised during our marriage vows.
On the other side, I felt the actions in Key 2 given regularly. Affection was withheld and I was blamed and shamed for everything I did or did not do.
If your relationship is similar and you don't experience much of the actions found in Key 1 and Key 2 actions are seen often, then you are NOT living in a mutually loving relationship.
The other thing you NEED to know about love is…
You can only love others as much as you love yourself!
Ah ha! This solved everything for me. I was married to a man with severe Narcissistic tendencies. He seemed to only focus on himself and be incapable of empathy for anyone in his family. I used to think that a Narcissist was so in love with themselves that they had no love left for their families. In fact, Narcissists are often full of self-loathing and shame. They overcompensate by puffing themselves up and demanding the respect and love they wish they had for themselves from the others in their life.
That is exactly what I experienced in my last marriage. My Ex didn't love himself; he was full of self-doubt and expected me to supply enough love and respect to make him feel better about himself. Of course, I was incapable of ever giving him enough to heal him. Which is exactly why he couldn't truly love those around him.
So, can one partner be fulfilling the keys and loving? Yes! However, it is very hard and it most likely cannot sustain the relationship or marriage. It is then not a mutually loving relationship. Often in one-sided relationships such as these, the one living the Love Keys, will end up drained and start finding themselves living the opposite way, demonstrating more of the Key 2 actions to their unloving spouse as well.
I hope you are reading this, thinking, Yes, Yes my marriage IS loving just like I thought. I see Key 1 and 2 demonstrated often in my marriage. When the Key 2 actions happen we are quick to fix the problem and work hard to repair any damage caused. If you are thinking the opposite, then you are not in a loving relationship and my guess is that you already thought this.
If you find you are not in a loving relationship, what do you do next?
1 Work on yourself. Seek to remember who you are at the core and live that way despite how your spouse/partner treats you.
2 In a kind, respectful way let your spouse/partner know that you think their actions toward you are unloving and give a few specific examples.
3 If you see recognition, repentance, and attempts to repair then your relationship may once again become a loving relationship.
4 If you are met with blame, shame, betrayal, or withholding of affection, then you must decide if you are willing to stay in an unloving relationship.
If you think your partner is unloving, you may also want to check if he/she is in fact abusive.
You can also read what non-negotiables you will find a loving relationship.
If you need support on this journey, email me or join our Facebook Community to talk with others.
One thing I can tell you, is you are worthy of a loving relationship. Whatever you have been told, you deserve to be loved by your partner and love comes in the form of Key 1 and Key 2 above.
Be sure to Pin and Share!