Some of the links on this post are affiliate links. This means if you click on the link and purchase the item, I will receive an affiliate commission at no extra cost to you. I only promote products I believe in and all opinions remain my own.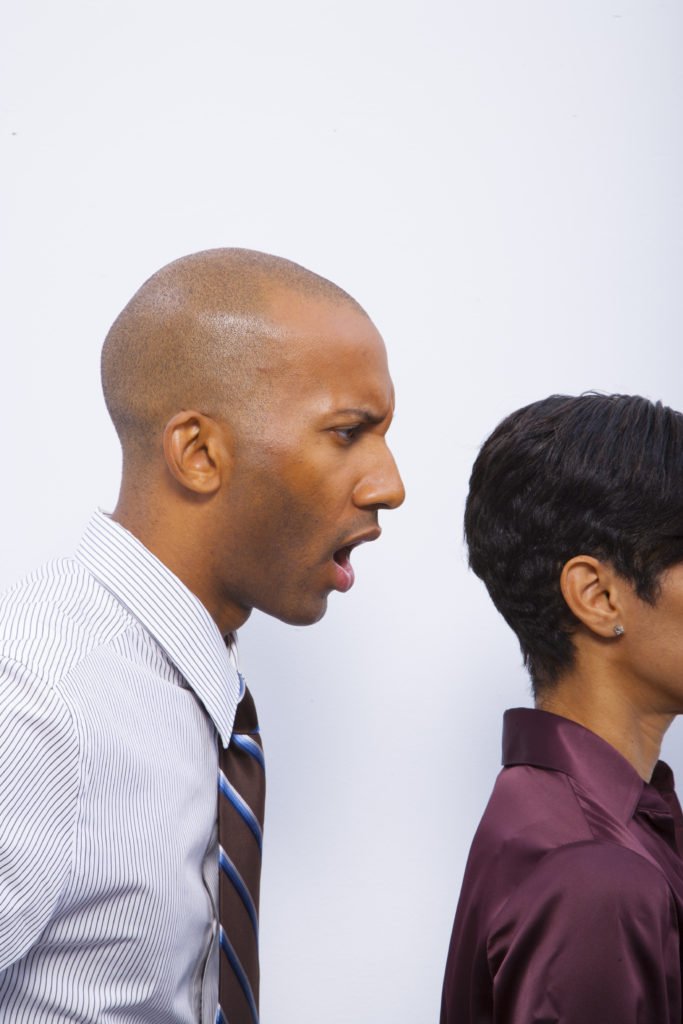 I was devastated. The first time my ex treated me like I was worthless. I was first filled with shock and dismay, then I cried until there were no more tears. I pleaded with him to understand and care about my feelings, but he just didn't. That was my first experience of abuse by him.
We were newlyweds and in love, or so I thought.  It was even immediately after we had made love, and he flat out refused to help me with something, something that was easy for him but would have been hard and uncomfortable for me.  He flat out refused and for no reason.  It humiliated me and made me feel I had no worth in his eyes.  He wouldn't go out of his way, even in a small way to help or protect me.  What had I gotten myself into?! 
At first, I let it go and believed it was just newlywed growing pains.  I mean, he had never lived with someone before, he didn't know how to be married yet.  I worked hard to share my feelings and needs in a loving manner.  I was patient and didn't expect too much, just the basics of a loving relationship.
However, things got progressively worse over the next few years. By the time I saw that the emotional abuse had escalated to physical abuse, I had two kids and was not working so I was unable to support us if I left. I felt trapped and would remain, trying to salvage our marriage and family for several more years as he assaulted me about once a year until he turned on the children and I left him.
Friend, I share my story in case you are walking through a similar situation.  If you are just starting to feel the sting of abuse by a so-called loved one, then you are probably reeling and looking for answers.  I wanted to know if I was overreacting or if I was expecting too much or misinterpreting his actions.  If you are feeling that way, most likely you are not overreacting or expecting too much!  If you are feeling unloved in a "loving" relationship (dating or marriage), then you most likely are being treated in an unloving or even abusive manner.  If it was one isolated event and it was taken care of immediately upon finding it hurt you, then you may have misinterpreted it. If you were blamed for your misinterpretation and the action was ignored, never corrected, or any remorse shown, and this type of behavior is habitual, you didn't misinterpret. You are RIGHT to feel the way you do.
Below is a list of actions that abusers engage in.  If you read this and find one or more things that your partner has done to you, you may be in an abusive relationship.  If you find more than one thing with an asterisk* next to it that your partner has done to you, even one time, you are a victim of domestic violence.  If this is what you are dealing with, I am so sorry you must face this in your life, and I understand how very hard it is to face the truth of your relationship.  The thing is that facing the truth is good, now you can look the problem straight in the face and begin to deal with it directly so you can protect yourself and begin to heal.  Be sure to join our Facebook Community if you have questions or want support on this journey.
Actions Abusers Display in a Relationship
Shaming
Criticism
Making you feel guilty
*Pushing
*Kicking
* Hard, prolonged tickling, especially when you have said you don't like it
* Hitting or Slapping
* Choking
* Pulling hair
* Restraining in the room or home
* Neglect of physical needs
Making threats (verbal or physical) to harm you, your pet, your children, or something of yours
Telling sexual jokes
Incest
Any type of child molestation
*Rape
Treating you like a sex object
Leaving or Ignoring
Take children away or threatening to
Commit suicide or threaten to
Role reversal
Denial of further education
Denial of validity or importance of your thoughts and feelings
Using God to shame and punish
Taking scripture out of context and using it to manipulate or make you feel guilty
Keeping you from getting or keeping a job
Taking your money away
Not allowing access to checking or savings accounts
Causing you to fear with looks, actions, gestures, or voice
Breaking things, usually not theirs
Controlling who you see, talk to, or where you go
Playing mind games to make you feel crazy
*Using or threatening with a weapon
*Making you do sexual things against your will
Making you ask for money, even if you don't work outside the home
Putting you down or making you feel bad about yourself
If you have experienced one or more of the actions above, you have experienced abuse in your relationship. Chances are, if you read this, you have experienced more than one and they have happened more than once. You are not crazy; you are being mistreated. If you have experienced one or more action that has a * next to it, then you have been a victim of domestic violence. If it has only happened once, then it is going to happen again, unless the abuser gets professional help.
What do you do next? Make sure you are in a safe place and call 1-800-799-SAFE(7233). This is the Domestic Violence Hotline.  They will talk over your situation and help you make sense of what you are experiencing.  More importantly, they will help you create a safety plan. 
Remember: You should not be treated like this in any relationship.
If you would like the list above in a printable, checklist form for yourself or a friend or loved one, it is found in my Resource Library.  You can gain access to the library by entering your name and email in the form at the bottom of the post or in the sidebar on the right of this post.