Clarity Call Counseling Package
A Clarity Call coaching helps you achieve the following:
You log into your bank account and feel calm. The dollar amount at the top is exactly what you expected because you know where your money is going, and you don't even have to check it often to know your plan is on the right track.
You have the peace of mind that comes when you're proud of the financial work you've put in and love the number you have in your bank account. No more worrying about emergencies or wondering where your money is going every month!
Imagine being able to have confidence and clarity when you have a financial plan for your future.
Feel how good it'll be to have a handle on your finances and know the next right steps.
Think of what you can accomplish with your money when you have a long-term plan supporting you and your goals.
Individual or Couples Financial Counseling
$389/ 90 – minutes Clarity Call initial session, 
+ 2 – 30 minute follow up sessions
+ Unlimited Email question support for 2 months
Join me for a 90-minute Clarity Call to work through your
financial questions.
My answers will be tailored to your unique needs to
help you create a strong foundation for your current financial reality and extend into your financial future!
What is even better?
2 - 30 minute sessions to check in, follow up and push your financial success even further! Plus, unlimited email questions for 2 months. This will allow you access to an expert, as you work through your steps to financial success.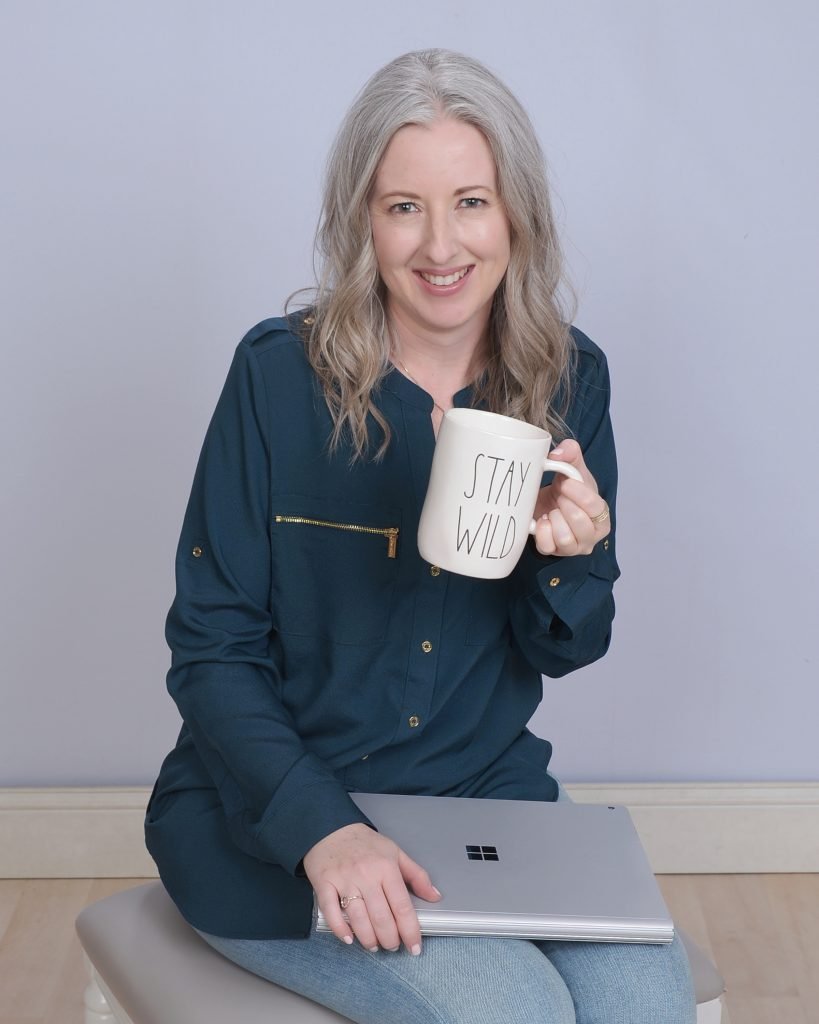 Student Loans

Before and After Divorce

Dealing with Debt

Saving & Investing 

Military Money
Allyson is an Accredited Financial Counselor (AFC) with a Master of Counseling (MC) that has been helping clients maximize their money, get out of debt, improve credit, save more, and earn more interest for over 10 years. She was paid as a government contractor working as a Personal Financial Counselor (PFC) serving service members from all branches all around the world for many of those years. She was a career counselor and high school counselor prior to that. She has helped uncountable people reach their life goals and she is ready to help you!
What will happen on a call?
In a 90-minute call we will evaluate your current situation and create a customized plan of action that you can be proud of and can easily implement to ensure you achieve the results you desire. Most sessions will begin with a budget, depending on your needs. However, I use a budget different than most. I use it to check your current numbers and evaluate where you are so we can create the best path to get you where you want to be. We will focus on one or two topics that are weighing on your heart and mind to give you confidence in your long-term financial plan.
Set Goals and Create a Spending Plan
I use a budget different than most. I use it to look at your current numbers and evaluate what is going on and determine what needs to happen from here.
We will look at your debt and determine how it fits or doesn't fit into your long-term goals. We will plan an attack and eliminate what is holding you back.
Review Healthcare Insurance and Other Benefits
Evaluate your options and make sure you have the benefits and insurances you need to care for yourself and your loved ones all while reducing the taxes you have to pay along the way.
Savings and Investment Planning
Discuss savings, investing, and retirement options that will best suit your needs and help your money to work for you. We will discuss if you need 401Ks, Roth IRAs, CDs, Money Markets, HYSAs, what they are, and how to use them to maximize your money growth.  
Divorce Preperation or Clean-Up
Divorce is never easy on your heart or on your finances. I can help you take the best steps to deal with what was left in the destruction or prepare to reduce the problems as much as you can before the process is complete.
The above topics are what I work on with most clients, but we can address anything you would like.  Some other possibilities are:  Home and car buying, student loans, saving for your kids or helping them manage money, etc.
Of course, your options aren't limited to what you see here. You will be surprised at what can be accomplished in 90-minutes.
Let's see what we can accomplish for you!
What is a follow-up call like?
A follow-up call is a 30-minute session that can be used in a number of ways.
• To ask about a topic we didn't get to discuss in the Clarity Call.
• To follow up for questions and next steps after taking some of the action decided during the Clarity Call.
• For encouragement or support to follow through on the actions determined during the Clarity Call.
What is email support like?
Emails are a perfect way to get additional steps with the action plan we decided during the Clarity Call. If you need encouragement, a question comes up, or you have a question about something new, an email is the perfect place to pose it. You can send unlimited emails during the 2-months that follow the Clarity Call. You can include a specific question with details or a document to review. You will get an individualized response either written or a video answer linked in an email reply.
Spots are limited for this special package to ensure I have ample time to serve my clients. 
What Past Clients are Saying
I do not come from a family that is proficient at handling their money and therefore do not have good foundations when it comes to my finances. Allyson was able to give me perspective, explanations for my questions, and direct steps to take in order to get control over my finances. I can't wait to implement these strategies and meet with her again in several months to discuss my progress and what to do next.
I didn't know what to expect when working with Allyson. I thought I was doing pretty good with money. However, she gave me a lot of tips and things to do that I had never thought of. She was very helpful! I will tell everyone to work with her!
Allyson is easy to work with, knowledgeable, and patient. She helped me to clarify what I wanted to achieve — building wealth. She looked over my budget step by step to show me how to achieve my goals. She gave me a workable plan to execute
Have questions? We have answers.
Can I get a refund if I'm unhappy with my purchase

?
If you change your mind and decide to cancel before the counseling appointment, you will receive a full refund up to 48 hours before the meeting. Changes less than 48 hours earlier will be for emergencies only or made for a fee of $39.  You can change your appointment up to 48 hours in advance for no additional charge.
Because financial counseling is a fee for shared expertise, there, unfortunately, is no opportunity for a refund after the session has occurred. However, we do our best to offer value for your money as we want you to tell your friends and return for more sessions!
Will you tell me what to invest in to build wealth?
I am not a licensed financial advisor. I am an accredited financial counselor (AFC). I can only educate and guide you on your financial journey. I can teach you about investing and help you make the best decision for your financial goals. I will not recommend specific products, investments, or companies beyond multiple suggestions of where to start your research.
Can I purchase more than one session?
Absolutely! However, if you have purchased one and wish to upgrade to a Coaching package, you may do so for up to six months following the initial session. Reach out directly for the possibility of a reduced fee second full session.
How do I schedule my appointment?
Upon purchasing coaching, you will receive a receipt and further instructions on how to book a time for your appointment.
How do I know if a session is right for me?
Answer these yes/no questions:
Are you able to pay all your bills on time, every month, without borrowing money or using credit cards that you don't pay in full?
Do you have an emergency fund of at least three months of expenses?
Have you reviewed your credit report in the last 12 months (through Experian, TransUnion, Or Equifax), and are you maintaining a good credit score of at least 740+?
If you have debt, do you know when you will have paid them in full and how much interest you would have paid?
Are you automatically saving at least 10% of your income each month for retirement, emergencies, large purchases, and other financial goals?
Do you have a current written spending plan showing your income, fixed expenses, periodic expenses, and savings?
Do you believe you are financially secure and on track for future financial independence (stable finances, little to no debt, adequate savings/investments)?
Do you know the difference between IRA, 401K, Roth, Brokerage Account, High Yield Savings accounts, and using many, if not all of them?
Do you have goals you feel secure in? Short, medium, and long term goals? And know where to grow your money best to reach each goal?
Do you feel confident in the next right steps to move yourself to financial security and freedom?
If you answered "No" to any of these, then your financial wellness could be improved through the guidance of a financial counseling session with Allyson at Fab Life Now! 
If you have unanswered questions and want to discuss prior to booking, please feel free to email info@fablifenow.com.  Please allow a few days for email response.