Some of the links on this post are affiliate links. This means if you click on the link and purchase the item, I will receive an affiliate commission at no extra cost to you. I only promote products I believe in and all opinions remain my own.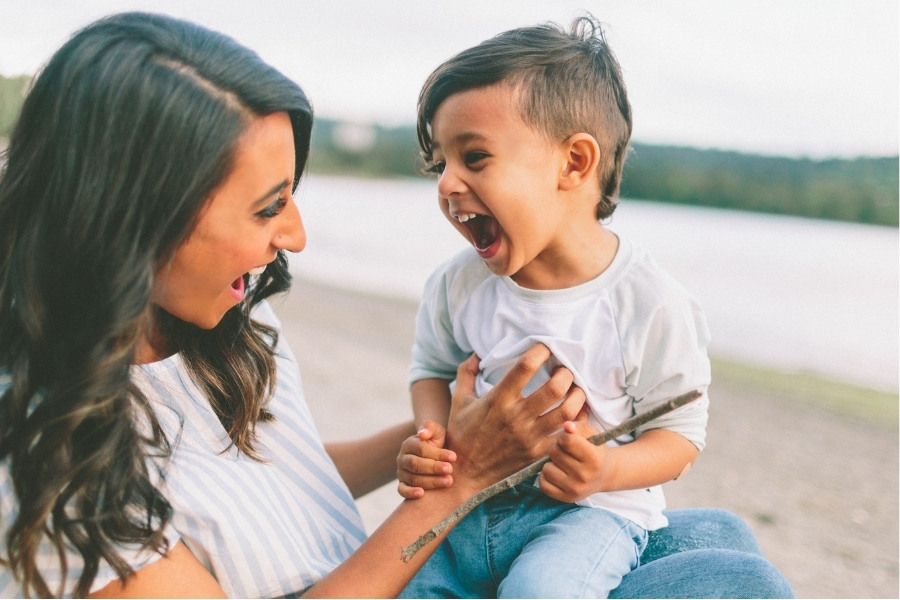 After being a single mom for three years, I can see some challenges, but overall, I see many more positives. 
I was chatting with some other single mamas, and we came up with a list of benefits of being a single mom.
Everyone knows that being a single parent is hard.  There is so much care and hard work that goes into raising a family, and sharing that responsibility can make life easier. 
However, many of us single moms who tried that realize that sometimes raising our kids alone is better for many reasons. 
As you read these, I hope to bring encouragement to new single moms or remind you to cherish the little things as you travel this single mom journey.
One set of rules, no disagreements about parenting styles.
Getting to spend as much time as I want with my kids. No fights or negativity to get in the way.
I can enjoy my kids, laughing, hanging out, relaxing without continually trying to keep them from annoying the other parent.
Peace and joy fill the home.
Freedom to go on adventures as a family without problems and negativity weighing us down.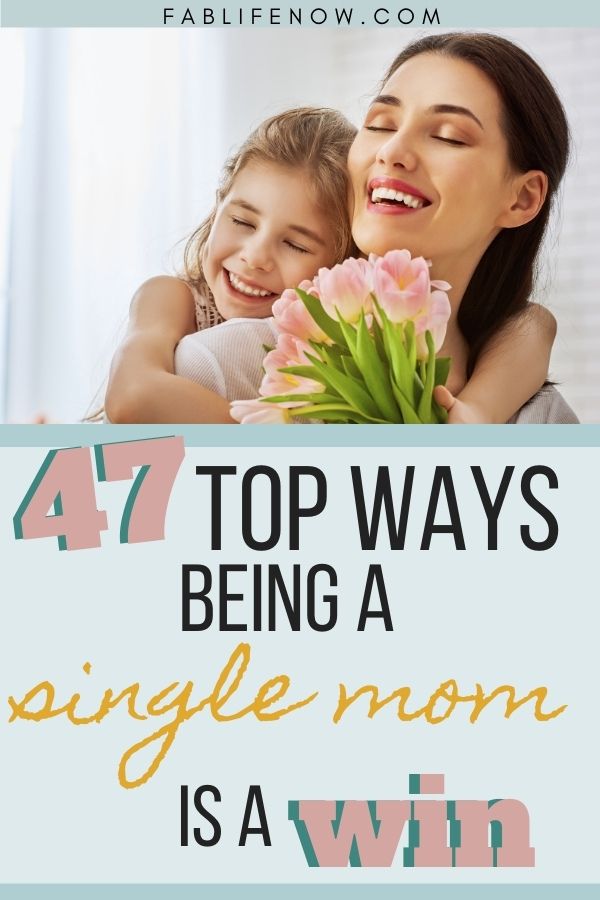 Growing closer to my kids.
The kids are not witnessing the arguing and mistreatment anymore. It was toxic for everyone involved.
Being able to grow in our faith together without the mixed signals of a troubled relationship.
Being on a schedule that works for you and your kids.
Independence. For mom and kids. My kids are more independent because they have much less of me but are learning to rely on themselves, knowing how and when to get help and support when they need it.
Not having to sacrifice my kids' mental or physical health to keep the peace.
Stability.
Not walking on eggshells because of how he'd react coming home.
No power struggle over the simplest of parenting things.
Opportunity for an extra close relationship with one's kiddo(s). In my case, my son is turning out to be a little gentleman because he always offers a helping hand – I don't even need to ask.
I can show my kids compassion and love/care without someone else offering the opposite.
Peace and not being judged. No longer having creditors at my door because I get to handle my finances.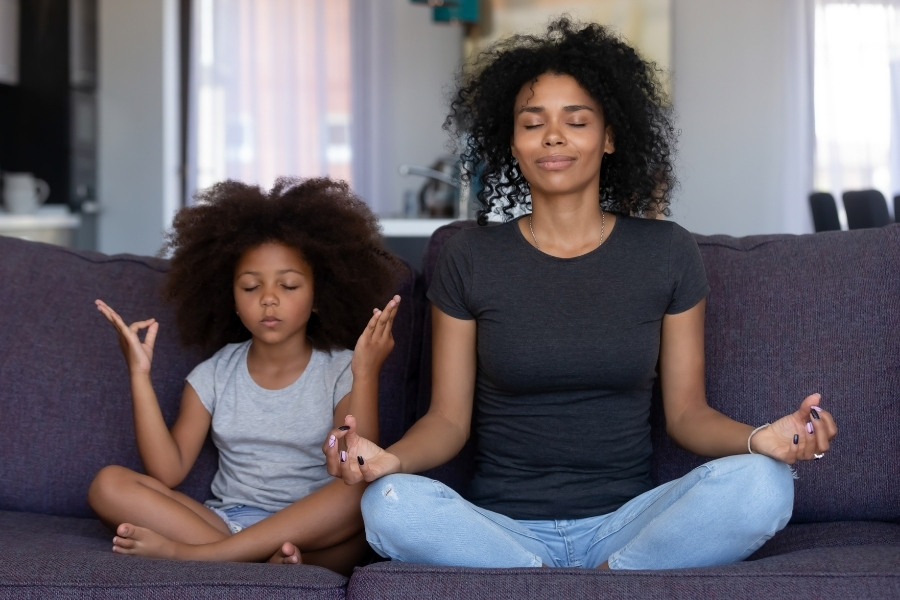 I rely more on God than man, since there is no man around!
Bring more purposeful to spend time with my kids since I share custody.
I'm grateful that I have more me-time.
I learned a deeper appreciation for prioritizing my time.
My kids see how it is to live with love and compassion without an angry attacking adult in the home.
Getting to stay on the schedule that works best for the kids (without being called "controlling").
Freedom to be happier as a person.
I can focus all my time on my kids and work on healing together.
Alone time, when the kids see their dad. When they are home, I can spend as much time with my kids as I want because there is no husband to take part of my attention.
Being able to make decisions without an argument! Not having to hear/see an adult tear down our children in my home.
Relationship with Father, Son, and Holy Spirit is much stronger and much needed!
I'm happy for the first time in my children's lives, and they see that.
Peace. Just peace.
The absence of daily conflict. No more frustration carrying the weight for both adults, even when there are two in the same household.
Being able to work out a routine that is enjoyable for myself and my kids.
Having the option of making plans to travel or do something on my days off.
Getting to control my budget and financial future.
I get to see my kids get off the bus every day and tuck them in every night.
Not having to ask for permission.
Discovering I'm self-sufficient and can do all kinds of things I never thought I could.
Doing what you want with your kids, your home, your time.
Our home is our happy, safe place.
No worrying about the other adult getting annoyed. We enjoy being happy.
It's peaceful.
Creating new memories and new traditions of my own.
Never worrying if the other partner will be in a good mood for family events, outings, and vacations.
Never having to please someone who is "unpleasable."
Not having to answer to another person or be let down by another person. If I don't do the dishes, clean the house, etc. It's all on me, my responsibility, and my choice to leave it if I want.
I can relax with my child instead of getting hit with financial and other concerns when the other comes home from work.
Seeing God provide in ways I never thought possible. Teaching me more about my faith than anything else.
There is a clear theme of peace. One thing that makes a single parent household different following divorce is the profound lack of conflict.
In what ways do you enjoy being a single mom?  If you have some that we missed, please add them in the comments for the rest of us to see.