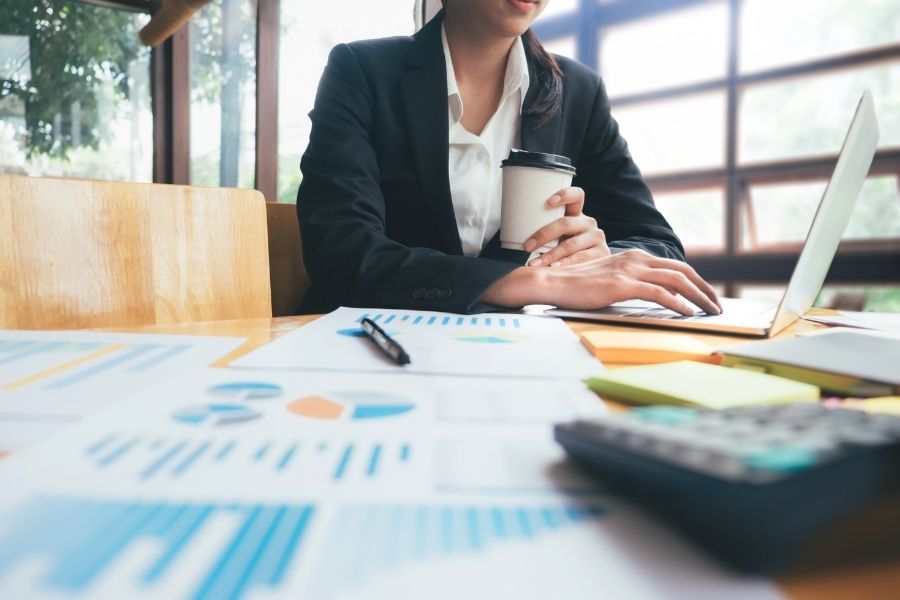 Fear often plays a massive role in finances, especially when facing the unknown and unexpected life circumstances.
I have had my fair share of difficult life experiences that wrecked my finances.
My first was when I was with my first husband. He decided to start using drugs, and it took me about three years to understand what was going on. He has stolen so much and created many hidden debts.
I didn't realize the full impact until I finally divorced him and started cleaning things up.
I had a credit score of just over 500, a home that was about to be foreclosed, a car payment that was two months behind, was a teacher waiting for my income to start back up at the end of summer, and very little cash to even buy groceries. I even went back to my job to find out that my wages were going to be garnished due to one of his debts that I didn't even know existed!
It seemed dire, for sure. However, I kept believing and kept moving forward, and you know what. It all worked out. One thing at a time fell into place.
The mortgage company reworked my loan and rolled everything I owed to the end of the loan and even, to be helpful, gave me two months of salary coming in before they started my payments back up!
My car loan company did the same, brought my loan current, and gave me a month of no payments too!
My grandma graciously offered to pay off my crazy debts and charge me 0% interest to pay her back so I could get my full salary (garnishments end up being around 20-30% interest with the added fees and such).
When I didn't have someone stealing my money and belongings for drugs, I was able to get back on my feet so fast, and I started rebuilding my savings and my credit.
That is just one of my Money Miracle stories, where things seemed dire, but God stepped in and turned them around.
This story was a little by little miracle. One thing at a time fell into place in ways I didn't expect.
Sometimes the miracles happen all at once, but one thing I have found is when you are faithful, God will be too. It may not be the way you expect, but He will take care of His children!
If you are feeling fear due to financial circumstances, I want to encourage you.
Here are some steps you can take to overcome the fear and move forward in peace as you navigate your situation.
Start with your heart
Trust in God for what you need and know He will care for you and provide. He is your provider, not your husband/ex, not your employer, not the government, not the legal system.
Don't rely on or put your trust in any of these places. They won't hold up. He will.
Matthew 6:26 Look at the birds of the air: They do not sow or reap or gather into barns— and yet your heavenly Father feeds them. Are you not much more valuable than they?
Matthew 6:34 Therefore do not be anxious for tomorrow; for tomorrow will care for itself. Each day has enough trouble of its own.
Apply wisdom when approaching finances.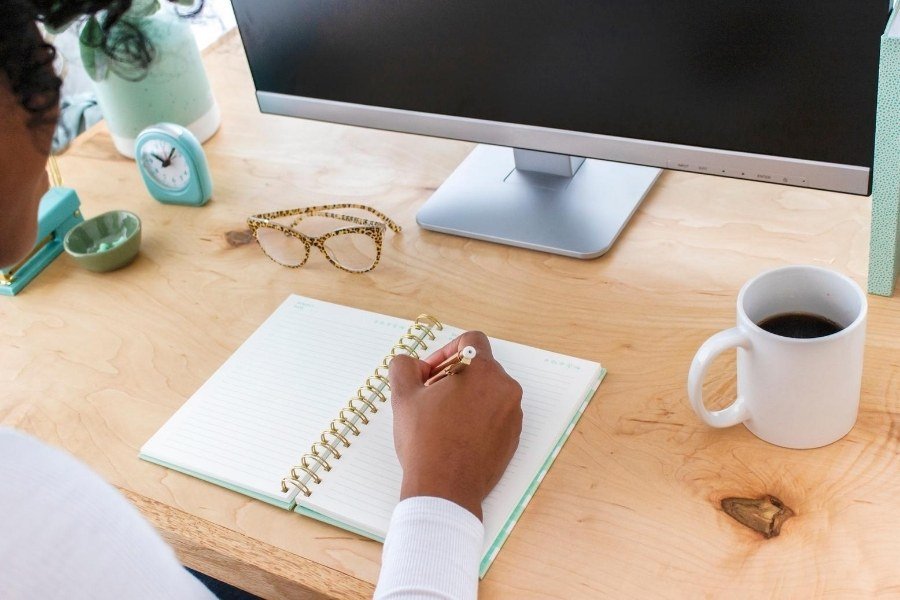 Stay out of problematic (not all) debt.
Proverbs 22:7 The rich rules over the poor, and the borrower becomes the lender's slave.
Add some form of giving to your monthly plan.
Luke 6:38 Give, and it will be given to you; good measure, pressed down, shaken together, running over, they will pour into your lap.
Do not ever feel the stress or obligation of giving 10%. I have seen people using their credit cards every. Single. Month. To pay their 10%.
That is NOT what God intended. He allows us freedom in giving, no obligation. Give what you believe He is asking you to, but don't go into debt to give or give out of obligation.
We are now called to freedom. Paul writes in Galatians that "it was for freedom that Christ set us free" (Gal. 5:1) and "you were called to freedom" (Gal. 5:13).
Giving will open up your heart for more. God will give back if you give. Sometimes giving doesn't have to be monetary. Maybe you give your time or make a meal, which can all count as giving to the Lord.
Save some money.
Proverbs 13:11 Dishonest money dwindles away, but whoever gathers money little by little makes it grow.
Even if you are feeling the stretch of every dollar during the month, start the habit of setting aside a little bit each month. Saving something will begin or build your emergency fund, allowing you to weather upcoming problems with less stress.
Build some margin between your everyday needs and what you have in the bank.
I encourage you to save at least 10% of your monthly income and then build from there.
Remind yourself of Truth when your mind takes you somewhere else.
Set reminders of God's Word and other truths. Write them where you will see them to bring your mind back when it wanders and tries to take you to fear or worry.
When I was going through my divorce, I was feeling so hopeless.
I used a dry erase marker and wrote a verse about hope across my giant bathroom mirror. I saw it and read it and thought about it every time I went to my mirror.
I also have other reminders around my house, so I constantly think the truth, which helps keep my mind in check.
I have several art pieces that speak to me daily. I even wrote one in French!
I speak only a tiny bit of French, but I thought it looked elegant and sophisticated. It made my furniture look beautiful, but most people who come to my home don't realize that it speaks a powerful message to me.
It is one of my favorite verses. Jeremiah 29:11, "For I know the plans I have for you," declares the Lord, "plans to prosper you and not to harm you, plans to give you a hope and a future."
It reminds me in kind of a secret way of God's intent in my life, so much greater than I could even imagine.
Set goals and requirements of yourself driven by courage, not fear or duty.
Start by giving yourself a savings goal. Save to build your emergency fund to enable you to pay cash for your next unexpected expense.
Also, start to set aside a little for the longer term. Build your IRA through your employer or an outside bank to provide your needs after you stop working.
I even encourage you to set a fun goal. Save for something like a vacation or special day out that gives you an incentive.
Learn one financial principle at a time, seek to implement it, and then move on to the next.
You don't have to know everything about your finances overnight.
Start small and work your way up to knowing how to make wise financial moves.
When in doubt, seek expert advice.
I am always here. I can help with coaching or through our Facebook Community.
Use Stones of Remembrance.
In the Old Testament, the Israelites would build stone towers of remembrance at particular locations where the Lord had done great things for them.
The towers were to remind them of the miracles each time they saw them.
Create your own "towers," some way to remember the money miracles you have experienced and the financial obstacles you have overcome in your life.
These will help bolster your courage and keep you from worrying when you feel afraid about money.