Some of the links on this post are affiliate links. This means if you click on the link and purchase the item, I will receive an affiliate commission at no extra cost to you. I only promote products I believe in and all opinions remain my own.
When the summer sun starts warming up, do you dream of sweet strawberries and ripe red watermelon? In the fall does the thought of large orange pumpkins and fresh-baked pumpkin pie bring your heart joy? Are you interested in the freshest, best produce picked right from the farm and brought directly to your table? Do you like the idea of getting on the farm and doing it yourself? Then a Pick Your Own or U Pick Experience might be just what you need!
You can search for a farm in your area at this locater site.
Be sure to follow these tips and tricks to make your farm experience successful and enjoyable. If you would like these in printable form, head to the Resource Library and print the tip sheet to use as you pack for the day or take along with you.
Get the password for the Resource Library here:
1. Know what is available for picking at the farm you choose.
Check the website or call ahead to see what is ripe for the picking and if they have enough available. If there was a festival recently with lots of visitors the plants and trees may not have much left, it would be good to call ahead if you see an event like this listed recently.
2. Ask for prices before heading out to pick.
Many U Pick farms will include an entrance fee, but this often does not include the price of taking the produce home. Check the weight or individual prices so you know how much you want to take home with you. You may then limit your picking to stick to your produce budget. This will limit the sticker shock at the cash register on the way out the door and disappointed kids and adults who have to put their fresh-picked produce back.
3. Handle carefully.
Find the best way to remove the produce from the plant to keep from destroying it while attempting to pick. If you don't know how, ask the farmhands to help you.
4. Bring your own baskets and bags if needed.
Check with the farm to see if you need to bring your own containers for fruit and vegetable collection or if they provide them there.
5. Use a shallow basket or carry in small bags.
Berries, peaches, and other soft produce picked straight from the tree may be soft and juicy. If they are loaded on top of each other, you may end up with squashed fruit that you don't want to eat and a juicy mess.
6. Dress for mess.
Picking on the farm can be messy with juicy fruit stains and plenty of farm dirt. Be sure to dress in clothes that you don't mind staining to avoid disappointment when it happens, and to allow kids the freedom to play and explore without worrying about their clothes.
7. Plan to be in the sun.
The plants will need ample sun for growing, so much of the picking areas will have little or no shade. Dress for coverage by wearing hats and long sleeves. Be sure to bring and reapply sunblock throughout the day. Bring along a water bottle in case there is not drinking water readily available at the farm.
8. Bring along helpful tools.
Plan to bring some gardening gloves to avoid pokes and pricks from the plants, and for providing coverage for people worried about the bugs found in and around the produce. A snipping tool for cutting off the fruit or vegetables might be helpful too.
9. Ask beforehand about tasting policies.
Policies will vary from farm to farm, so ask ahead. Some won't mind if you sample while you are out in the field and it is very tempting to eat the juicy fruit as soon as you lift it from the plant, so make sure you know what is expected of you.
10. Pick only what you will purchase and use.
It is so easy to get carried away on the treasure hunt for ripe beautiful produce. Know how much the cost is per pound then limit if needed.
11. Have a plan for use, storage, and prep.
Fresh produce generally won't last as long in the fridge as what you get in the grocery store. Plan for how you will use what you get. Leave what you can consume in the next day or two in the fridge and plan to prep and freeze the rest. Prep and freezing take time, so allow time that day or the next to take care of your produce before it goes bad. Here is a good guide to help with knowing the best way to freeze what you get.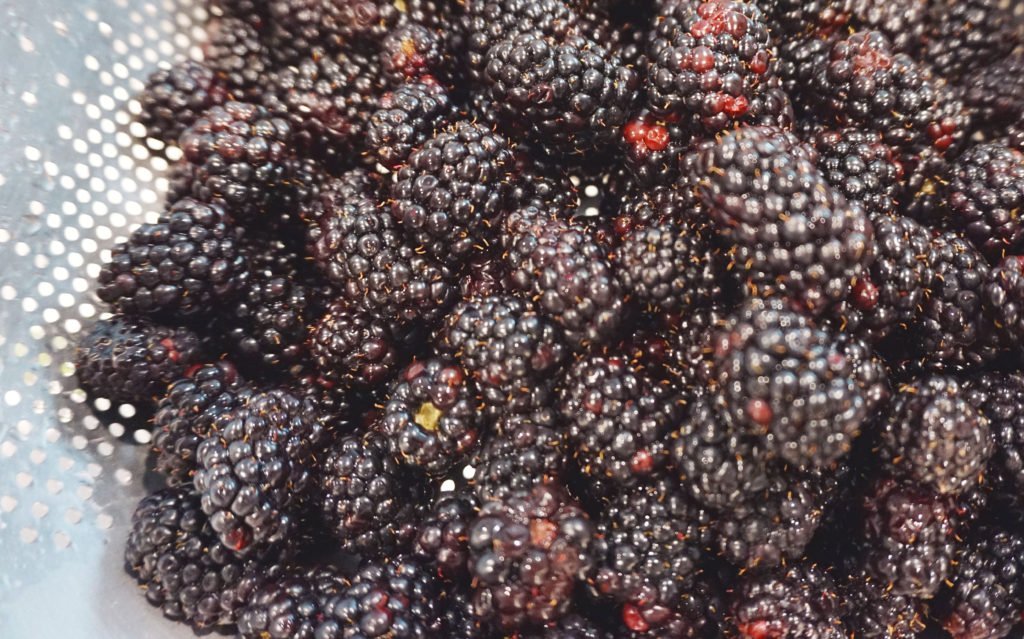 12. Ask ahead about pesticide use at the farm.
If you purchase organic or are concerned with limiting pesticides on your food, be sure to check if the farm you are choosing is certified organic or how they approach pesticide use, to know what you are bringing home with you.
13. Take a camera and enjoy your family time!
Take lots of pictures and enjoy building memories with your kids. These are experiences they will never forget.
Share your favorite U Pick tips or farms below in the comments.  Even better, come to the Facebook Community and share your favorite pictures of your family on the farm!  Don't forget to find and print your checklist. It is in the Resource Library.
Be sure to pin and share!